Vantastival is a very family friendly festival and children are welcomed. All weekend scheduled children's activities take place in the Enchanted Garden Kids' Camp. Check the blackboards for schedules on the day. All children must be fully supervised by parents/carers at all times.
Read this article from RTÉ Lifestyle with our top tips for people bringing kids to Vantastival!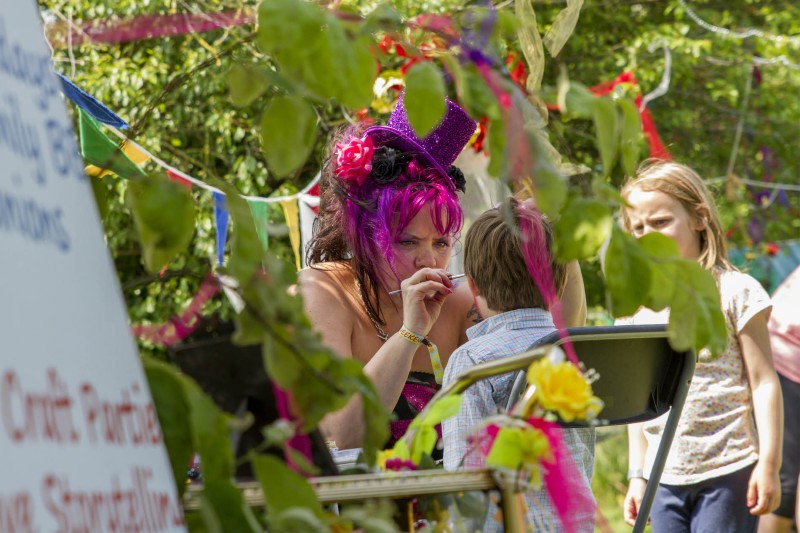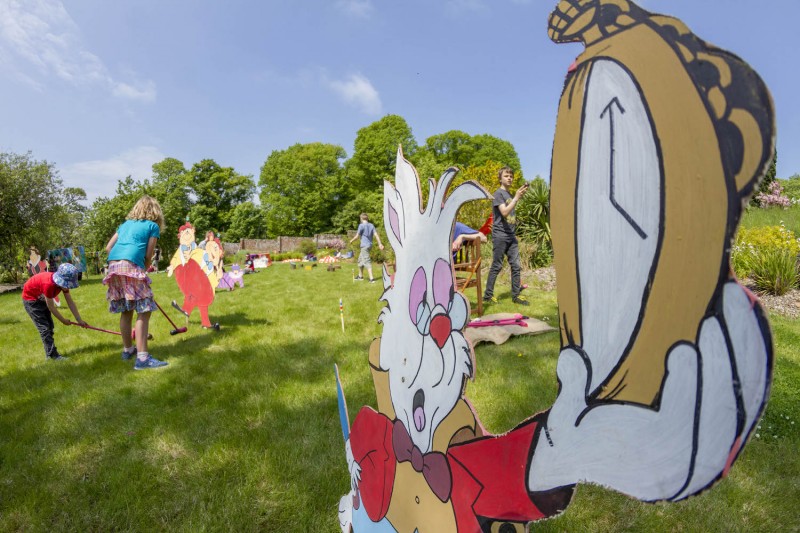 Kids' activities include:
Arts and crafts
Drumming workshops
Face painting
Scavenger hunt
Bubble shows
Circus skills
Kids' disco
Games
Storytelling
and much more!
Please note: the children's area is not a crèche and children should not be left unsupervised.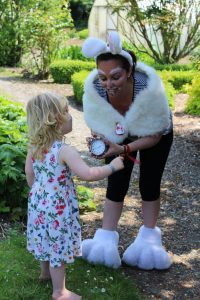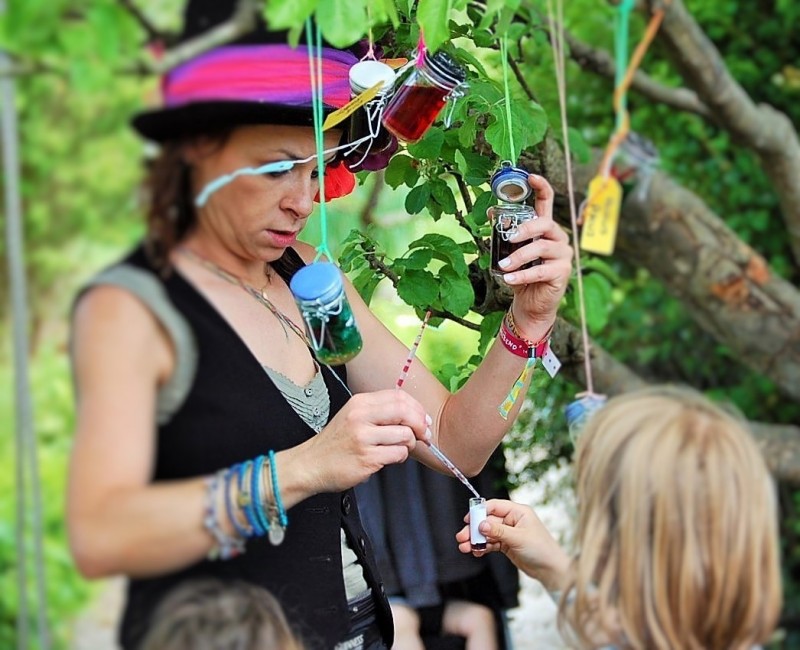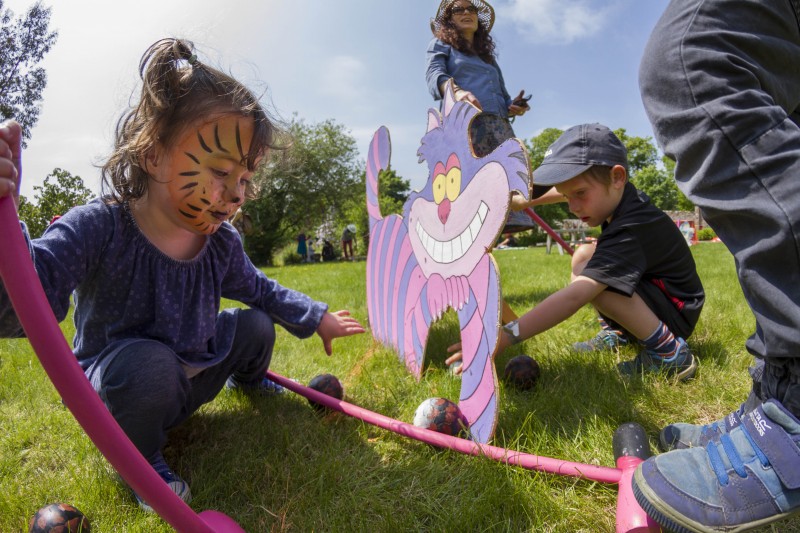 THE ENCHANTED GARDEN AT VANTASTIVAL 2020
We're happy to bring back the Enchanted Garden this year, with a lot of activities and surprises !
Like a fairy-tale book come to life, the Enchanted Garden is a magical land, which will whisk you away on unforgettable vantastival adventures.
Who will discover the "Faraway Tree", a tree so tall that its topmost branches reach into the clouds, and so wide that it contains small houses carved into its trunk?
Join us in the walled garden at Beaulieu and come dressed in your most enchanted fairy-pixie attire for an unimaginable garden-y delight.
KIDS' ART WITH UNIT T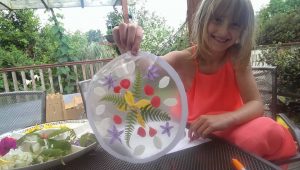 Wild flower sun-catchers & fairy doors. Design & create your own unique art work using a mixture of nature, recycled & new materials.
DRUMMING WORKSHOPS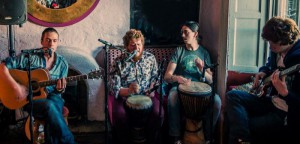 Nix Moon will be offer drumming and percussion and workshops for all ages, all abilities. Drums are really accessible and the workshops are great fun, beginner friendly,  very creative – a fabulous connecting and interactive activity. We can raise the vibration of our festival and have lots of fun doing it.
BUCKY'S CIRCUS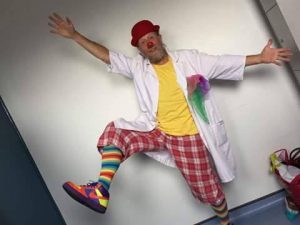 Bucky's Circus travels to festivals all over Northern-Ireland and Ireland. Join in the fun and learn some circus skills!

BUBBLE TROUBLE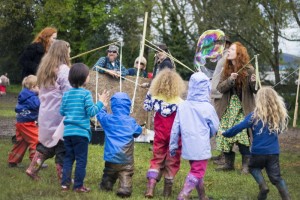 Bubble trouble will arrive at Vantastival with their marvelous massive bubbles…. like fireworks without the danger!
Beautiful huge colourful bubbles will be created in an hourly show daily along with bubble walkabouts during the festival. We like to encourage participation, anyone can have a go. Come and experience the magic of gigantic bubbles!
HOOPERELLA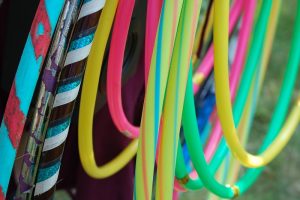 An entertaining and creative workshop. Through a range of energetic, playfull hoop games and activities for all level, kids will certainly spend a fun and unforgettable moment !

THE STORY QUEEN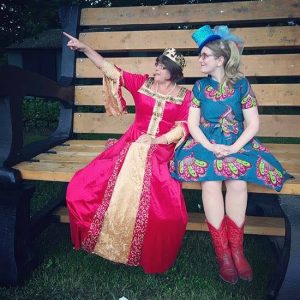 Once upon a time, beyond The Milky Way two stars collided and made a mighty bang. When the rocks and stardust cleared something magical appeared, a bright new shiny planet called Idea! On Idea's highest mountain – MakeBelieve, there is a castle. A castle made of books instead of bricks, books joined with punctuated words instead of mortar. In that castle lives The Story Queen and her library full of children's books. Picture books. Her Majesty travels the world on Her Flying Bicycle bringing stories and love and laughter to the under sixes. If a child needs a story, not any old story, the absolutely positively perfect story for that child at that very moment Her Majesty will hear the wish and arrive with her Magic Crown and Story Bag and cheer up the child (and its parents!)
RINGO: MUSIC BINGO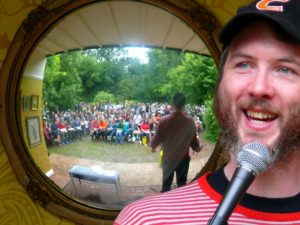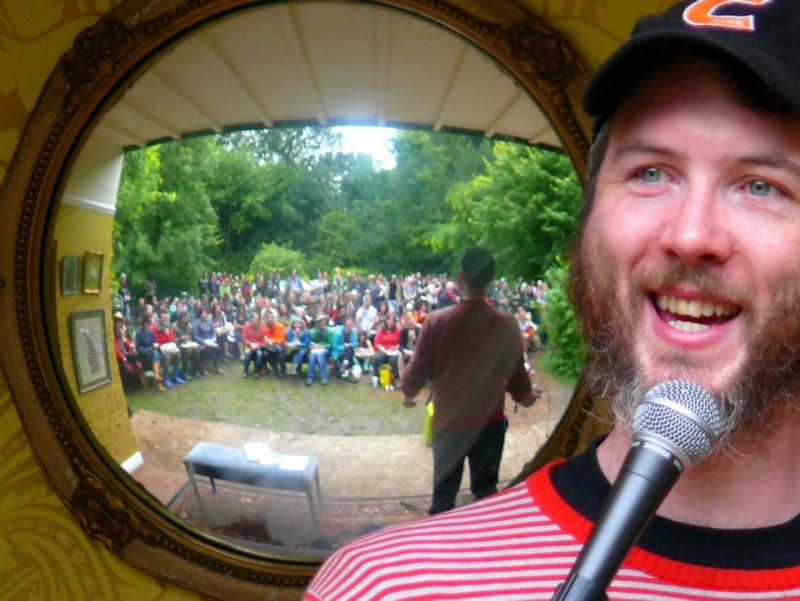 The world's great music-intro-comedy-game-not-quiz. Dust off those air drums, warm up those funny bones, and get your pun moans warmed up – Ronan returns to Vantastival after a great set of gigs in 2015! It's Ringo: Music Bingo.
Ronan plays the intros to well known songs from Disney Films, if that song is on your sheet you cross it off (it's a game, not a quiz, he gives you the answer via comedy clues) first to fill the sheet wins prizes!
Ringo: Music Bingo, it won't change your life but it will make your day. Fun for the whole family!

DIGITAL SCAVENGER HUNT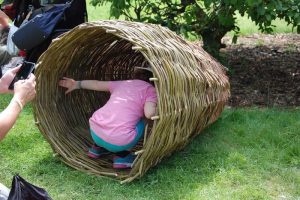 A fun modern take on a classic children's pastime hosted by Ronan Leonard.
Kids will be given a list of items to find on a trail around the Vantastival Site, with the challenge to photograph them all using a digital camera or phone – it should take about 30 mins to complete.
This won't be a race, but there will a small prize for each child who completes each trail.
The focus will be on using their imagination to take the photos, it isn't a photography competition. 
There will be parallel sessions for age groups – 4 to 7 year olds & 8 to 11 year olds;
[Please Note – A parent or guardian must accompany each child at all times.]
WOLFPACK CIRCUS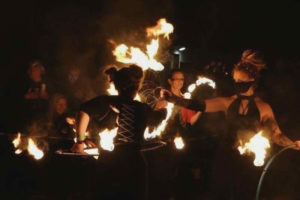 Watch out for Wolfpack Circus as they make their way around the festival with their jungle-themed performers in full costume and body paint. In the daytime, Wolfpack Circus will be found performing extraordinary feats of ribbon spinning, dynamic flexibility and partner acrobatics.
But by night, they'll perform a pop-up sunset fire show, lighting up the skies and taking your breath away with their display of fire poi, fire hoops and fire breathing.
And much much more! … including a line up of wandering musicians, walkabouts, aerialist, workshops and many other events such as nonsense poetry slams and storytelling
General Info » Buy Tickets » See the Lineup » Contact Us »
"a highly family-friendly crowd"
– AU Magazine
"One of the first things I noticed about this festival is how happy and friendly everyone was."
–  A Year of Festivals in Ireland