Vantastival is a completely independent, family run festival.
In 2009 a crazy idea grew legs and, with the help of brothers, sisters, parents, friends and many complete strangers, we pulled off the first Vantastival on a wing and a prayer in May 2010. Many years of going to other events had inspired us to provide an arena for fellow lovers of the campervan lifestyle to really make the most of having their vans at a festival, and why not let tent campers in too and showcase some of the tremendous music being produced in our fine country?!! Since then, thanks to the amazing people who keep coming back and spreading the good word for us, the hundreds of talented musicians who have played and all the incredible volunteer crew members, we have grown every year by just a little bit. Along the way we've gained life-long friends, a renewed passion for Irish music, a dog and, between us, six festival-loving babies.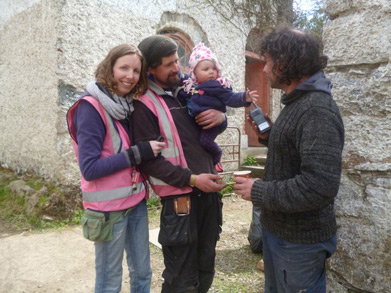 Vantastival 2022 will be our 11th festival, finally back where we belong after two years of Covid19 restrictions. We hope to once again create a magical weekend which is truly family friendly and brings a remarkable array of Irish acts to an audience of wonderful fun-loving people.
Benny, Louise, Yvonne, Mark and all the Vantastival Crew