As always we will have some new and exciting features for Vantastival 2019 while some of the favourites from previous years will make a welcome return. Stay tuned for updates in the new year!
2018 Festival Features
O Brother Brewing
We are delighted to introduce our new brewing partners for this year's festival. Our bar will be selling delicious pints of craft beer from O Brother Brewing's range, and we'll also have cans available!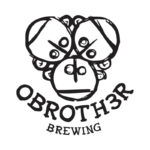 O Brother Brewing is the brainchild of 3 brothers from Bray – Barry, Brian and Paddy O'Neill. In December 2014 we swapped the 9-5 jobs for BEER, 24/7, set up our brewery down the road in Kilcoole…. And we haven't looked back since!
Over the past 2 and a half years we have brewed 18 different beers, ranging from light summer ales, through Saisons, Belgian Rye PAs and Coffee Porters to Double IPAs and Watermelon Wheats. We have collaborated with other breweries and artisan coffee roasters for speciality beers, and we have had an absolute blast doing it!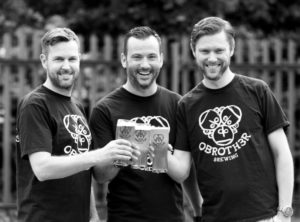 Naturally we love brewing the beers we brew and we passionately believe in them, but it's always nice to get some 'official' recognition too, and we're really proud of the 15 awards that we have won across our range of beers, marking us out as one of the country's highest rated breweries. Cheers!
Every Can Counts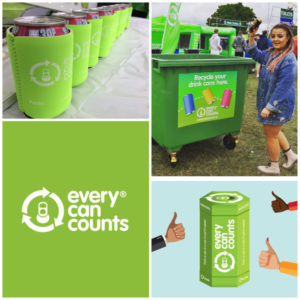 This year Vantastival has teamed up with Every Can Counts to ensure all beverage cans on site are collected and recycled.
We all enjoy a can, and if it's placed in the right bin it could be recycled into a new can in just 60 days, ready to be cracked open and enjoyed all over again!
Every Can Counts reps will be passing out bags for campers to separate their cans and will reward anyone who brings a filled bag to their stand with some great prizes. They'll also be providing games, give aways and competitions for anyone who wants to recycle and win.
Who knew recycling could be this much fun?
For more information on Every Can Counts follow them on Facebook, twitter or instagram.
The Improbable End of Owly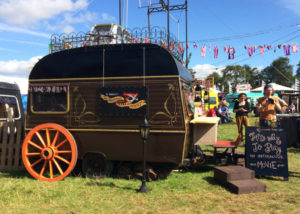 For the first time, Vantastival is delighted to welcome The Improbable End of Owly, an interactive multimedia art installation like no other. Step inside a 1960's caravan transformed into an 18th century stagecoach, and choose your own adventure. The game's central character is Owly, a half-man half-owl aristocrat who fulfills all the stereotypes of the cruel, old fashioned, landed gentry. Steer Owly through his last day on earth: your choices will decide his fate. This quirky, fun and immersive audio-visual experience, with lighting and smoke effects can be played by 3-4 at a time, and lasts for 10-15 minutes.
Chew on This with Young Friends of the Earth!

Young Friends of the Earth Ireland is bringing its "Chew on This" roadshow to Vantastival this summer. Learn about growing your own food in small spaces, sustainable food production in Ireland, how to find your local community garden and everything you ever wanted to know about carrots. Experience veggie street theatre, workshops and a food-themed treasure hunt. Most importantly, we will teach you how to make a (seed) bomb!
Our Chew on This roadshow is based on our ongoing food sovereignty educational series. Food sovereignty refers to the right of people to grow their own food and to access food producing resources, in an environmentally sustainable way. Chew on This is a series of events taking place in 2018 to educate and inform people around growing their own food, sustainable food production and wellbeing. For more info see www.youngfoe.ie or email youngfoe@foe.ie
Dog Show run by Dogs in Distress!
This year for the first time we will have a Dog Show at Vantastival! If you bring your pooch to Beaulieu, just find the Dogs in Distress stand and sign them up for any of the following competition classes:
Golden Oldie/ Veteran over 8 years Male or Female
Puppy Class Male / Female under 12 months
Prettiest Female
Handsome Male
Best Trick
Best Rescue Male and Female
Best Junior Handler Child from 7 years to 12 years old
Dog the judge would most like to take home
Fancy Dress
The dog show will take place on Sunday 3rd June at 3pm. Prizes are sponsored by Pet Bliss, Drogheda.
Dogs in Distress is a dog rescue charity. They rescue unwanted and abandoned dogs and puppies in Ireland. Dogs in Distress is run solely by volunteers. Rescued dogs and pups are placed in foster care, in a secure home environment. Through their fosterers they really get to know their dogs and pups and learn which type of home they will be best suited to, so they can help adopters to find the right dog for them. If you would like to become a fosterer, or are interested in adopting one of their dogs, please visit their website 
www.dogsindistress.org
.
 Kombucha and Tree Lore Workshops with Claire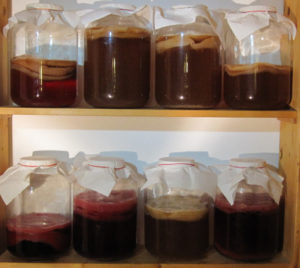 Learn how to make your own health-giving Kombucha drinks by growing and caring for a scoby (Kombucha culture) of your very own with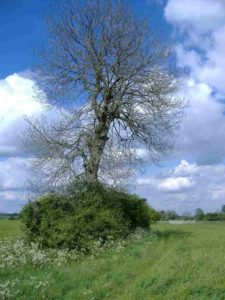 Kombucha enthusiast Claire Lyons. Or join Claire for workshops in Tree lore, exploring the ancient wisdom and traditions of Irish native tree species.
 Culture Vultures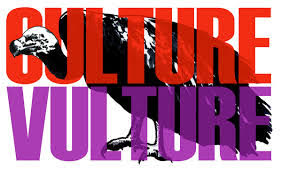 We are thrilled to welcome Culture Vultures back to Vantastival 2018.
Culture Vultures is a 'salon'-themed pop culture event curated and hosted by Tony Clayton-Lea, a blend of words and music, something a little bit different for the curious festival goer to experience.
Culture Vultures
makes regular appearances at Irish music and arts festivals as well as popping up at bespoke events. Culture Vultures is scheduled for 4pm Saturday on the Volkswagen Main Stage.
Join Tony as he chats to a diverse selection of acts from the Vantastival 2018 line-up:
Emma Langford
Sophie Coyle
Ines Khai
Modernlove.
Tony Clayton-Lea is an Irish freelance journalist/writer/editor who writes mostly on music, pop culture, film and travel. He writes frequently for The Irish Times, specifically for its Arts pages and its weekly music/movies/pop culture supplement, The Ticket. He also contributes regularly to the arts/book pages in the Sunday Business Post Magazine.
Celtic Adventures
Celtic Adventures will be onsite at this year's Vantastival with activities for both adults and children.

Water zorbs – ages 3-15
Shooting range – age 8 – adult
Axe throwing – age 8- adult
Archery range age 4- adult
Climbing wall age 3 – adult
Knock yer block off age 6 – adult.
There will also be some fun free sports day style races for all ages from 2pm-3.30pm each day!
Toddlers race
Under 6 obstacle course
Under 9 obstacle course
Under 12s obstacle course
Teens – Sumo race challenge
Adults – Sumo race challenge
Registration at 1.45pm at the Celtic Adventures Tent!
Juicebox Comedy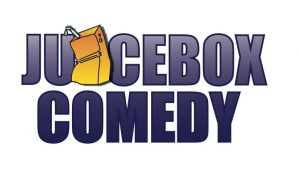 Juicebox Comedy returns once more to Vantastival 2018, bringing with it some bellyaching laughs.
Join MC Aidan Shields for a two-hour comedy binge each evening at the Crow's Nest stage, culminating in Joe Rooney's appearance on Sunday evening.  A full line-up HERE.
Ringo: Music Bingo
The world's great music-intro-comedy-game-not-quiz
Dust off those air drums, warm up those funny bones, and get your pun moans warmed up – Ronan returns to Vantastival due to popular demand!
A hit at music festivals, pubs, staff parties and even weddings, it's Ringo: Music Bingo.
Ronan plays the intros to well known songs, if that band is on your sheet you cross them off (it's a game, not a quiz, he gives you the answer via comedy clues) first to fill the sheet wins prizes!
Ringo: Music Bingo, it won't change your life but it will make your day
Family Friendly.
Wolfpack Circus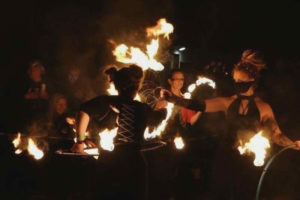 Watch out for Wolfpack Circus as they make their way around the festival with their jungle-themed performers in full costume and body paint. In the daytime, Wolfpack Circus will be found performing extraordinary feats of ribbon spinning, dynamic flexibility and partner acrobatics.
But by night, they'll perform a pop-up sunset fire show, lighting up the skies and taking your breath away with their display of fire poi, fire hoops and fire breathing.
Bóhann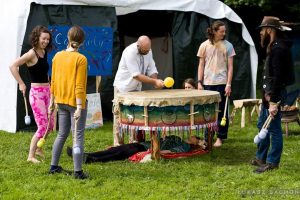 Come and meet Bóhann  our Community Drum and drum the rhythm of your soul. Feel the beat raise the beautiful energy within, or if you prefer, lay beneath her and let her align your energy field.
Open mic at the Crow's Nest
Bring along your own instruments and join in with an open mic session at the Crow's Nest from 5pm-8pm on Saturday and Sunday!