As always we will have some new and exciting features for Vantastival 2019 while some of the favourites from previous years will make a welcome return.
O' Hara's Brewery
We are delighted to introduce our new brewing partners for this year's festival. Our bar will be selling delicious pints of craft beer from O' Haras Brewery range, and we'll also have cans available!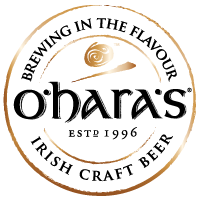 Carlow Brewing Company, also known as O'Hara's Brewery, is an independent, family-owned business established in 1996. Located in the heart of Ireland's traditional malt and hop-growing "Barrow Valley" region which has strong historical linkages to the Irish brewing industry, they've been at the forefront of the new wave of Irish craft brewing for almost 17 years.
They craft brew traditional Irish beers and their own interpretation of international beer styles, including their stouts and ales, wheat beers and lagers, all carrying the brewery founders family name, O'Hara's.
Each beer is crafted using classic brewing methods to create the traditional Irish beers styles that have long since been forgotten by many of the larger breweries. They use just four main ingredients : water, malts, hops and yeast to produce the highest quality craft beer range.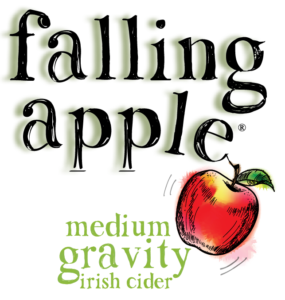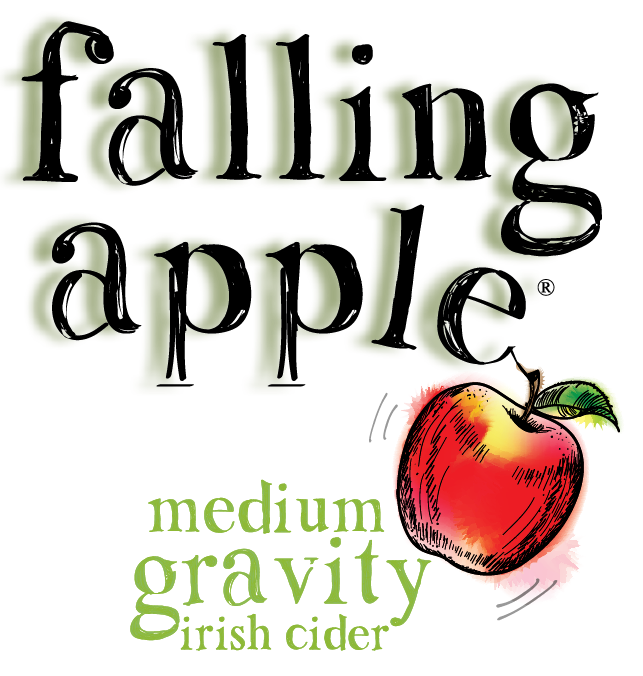 Our bar will also offer Falling Apple Cider for all those cider lovers amongst you. Falling Apple Cider is made entirely from pressed apples and is available now on draught throughout Ireland. As only original cider apples are used in the making of this cider, it holds a fine balance of sweet, dry and bitter flavours making this a truly unique drink.
Available drinks : VANTASTIVALE ( Session IPA) ; Irish Stout ; Irish Pale Ale ; Irish Lager ; Falling Apple Cider 
The Cully & Sully Campervan Cook-off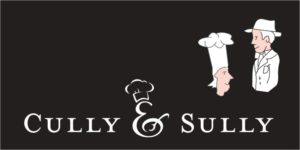 Cully & Sully are set to return to Vantastival for the 10th anniversary as sponsors of the incredibly popular Campervan Cook-off. The Cook-off poses a colourful spectacle as a circle of vintage campervans take part in a 'ready, steady, cook' style competition with each contestant producing a two course meal from a list of provided ingredients, using only the cooking facilities in their campervan.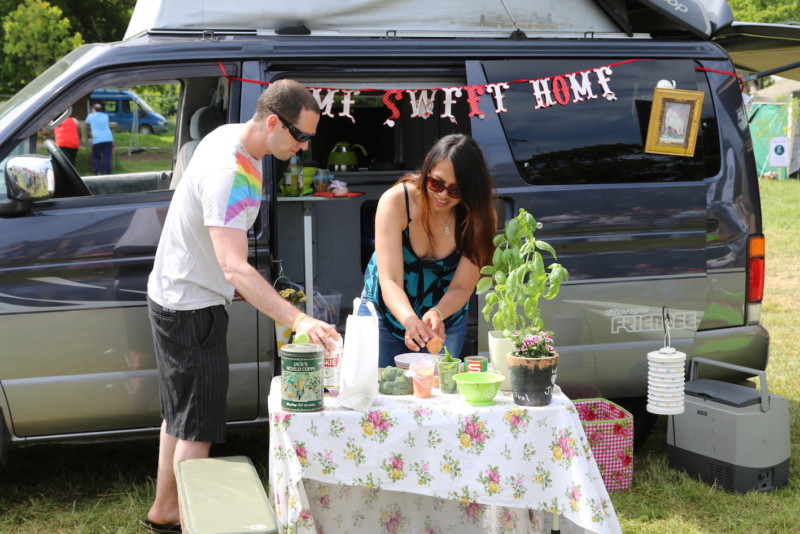 Fun-loving makers of soups and pies, Cully and Sully are delighted to come back to Beaulieu House Garden to judge the competition. One of a number of quirky features at Vantastival, the Cook-off always draws a large crowd and there is fierce competition amongst the campers taking part.
This year, the Cook-off competition will take place on Sunday at 3pm. 
Email vantastival@gmail.com if you want to be part of the 2019 Cook-off competition! 
Generation Hour
One of our 2019 Sustainability Partners, Indaver, will sponsor a brand new feature at Vantastival this year –  Generation Hour in the Crow's Nest. Throughout the weekend Generation Hour will host talks and workshops on a number of environmental and sustainability issues.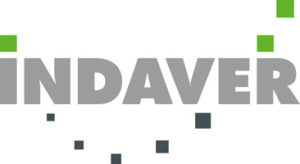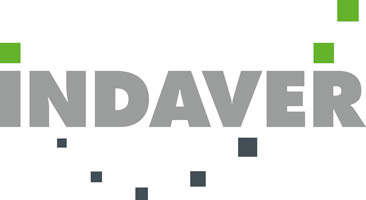 The following organisations will be represented:
Indaver
Repak ELT
Irish Marine Institute
Seal Rescue Ireland
Extinction Rebellion
Young Friends of the Earth
Not Here, Not Anywhere
Every Can Counts
Zero Waste Festival
Bear in Mind
And more!
Find out more about the Generation Hour speakers and scheduled times here !
Every Can Counts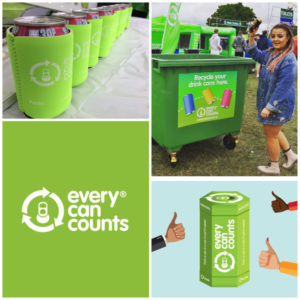 This year we are pleased to welcome back Every Can Counts to ensure all beverage cans on site are collected and recycled.
We all enjoy a can, and if it's placed in the right bin it could be recycled into a new can in just 60 days, ready to be cracked open and enjoyed all over again!
Every Can Counts reps will be passing out bags for campers to separate their cans and will reward anyone who brings a filled bag to their stand with some great prizes. They'll also be providing games, give aways and competitions for anyone who wants to recycle and win.
Who knew recycling could be this much fun?
For more information on Every Can Counts follow them on Facebook, twitter or instagram.
Saol Glas Mini BioBlitz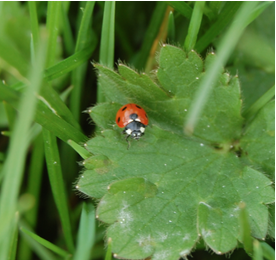 On Saturday 1st June at Vantastival 2019, the biodiversity specialists from Saol Glas will host a mini BioBlitz, in which teams will compete to find as many different plants and animals as they can in one hour, using a "Take only Photos, Leave only Footprints" principle, with guided plant identification walks afterwards. In this way the patrons of Vantastival will have an opportunity to learn to recognise the plants and animals around them during the course of the weekend. Find out more at the Indaver Stand in the main festival arena.
The Improbable End of Owly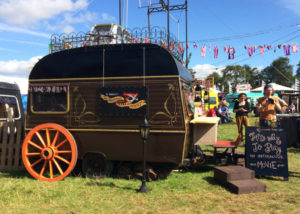 The Improbable End of Owly is an interactive multimedia art installation like no other.
Step inside a 1960's caravan transformed into an 18th century stagecoach, and choose your own adventure. The game's central character is Owly, a half-man half-owl aristocrat who fulfills all the stereotypes of the cruel, old fashioned, landed gentry.
Steer Owly through his last day on earth: your choices will decide his fate. This quirky, fun and immersive audio-visual experience, with lighting and smoke effects can be played by 3-4 at a time, and lasts for 10-15 minutes.
Dog Show run by Dogs in Distress!
Following the resounding success of last year's inaugural Vantastival Dog Show, we're delighted to welcome back Dogs in Distress to run the second edition of what is sure to become a Vantastival tradition! If you bring your pooch to Beaulieu, just find the Dogs in Distress stand and sign them up for any of the different competition classes.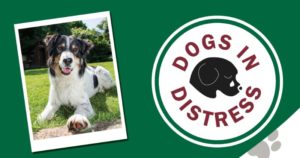 Stay tuned for further information on categories!
Dogs in Distress is a dog rescue charity. They rescue unwanted and abandoned dogs and puppies in Ireland. Dogs in Distress is run solely by volunteers. Rescued dogs and pups are placed in foster care, in a secure home environment. Through their fosterers they really get to know their dogs and pups and learn which type of home they will be best suited to, so they can help adopters to find the right dog for them. If you would like to become a fosterer, or are interested in adopting one of their dogs, please visit their website www.dogsindistress.org.
Kundalini Yoga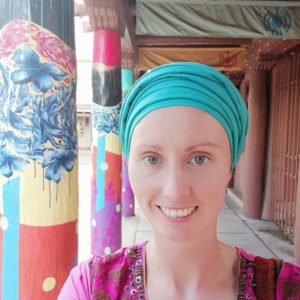 Kundalini Yoga for Adults
Become present to yourself with the dynamic practice of Kundalini Yoga. This workshop will guide you through breathing exercises, physical movements and postures, relaxation, meditation and mantra (repetition of sound). These ancient practices cultivate a deeper sense of awareness and nurture a connection with self. Join the inner journey and experience your truest self. 
Radiant Child Yoga
Unleash your inner yogi and join in a yoga adventure. Experience the fun of yoga through stories, games and know the wonder and joy that is YOU!
Culture Vultures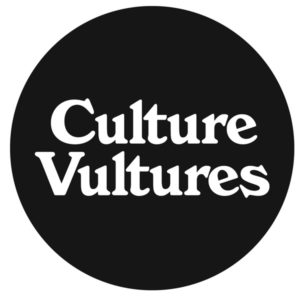 We are thrilled to welcome Culture Vultures back to Vantastival 2019.
Culture Vultures is a 'salon'-themed pop culture event curated and hosted by Tony Clayton-Lea, a blend of words and music, something a little bit different for the curious festival goer to experience.
Culture Vultures makes regular appearances at Irish music and arts festivals as well as popping up at bespoke events.
Culture Vultures is scheduled for 4pm Saturday on the Main Stage.
With : Molto Vivo – Surika – The Crayon Set – JaXson
Tony Clayton-Lea is an Irish freelance journalist/writer/editor who writes mostly on music, pop culture, film and travel. He writes frequently for The Irish Times, specifically for its Arts pages and its weekly music/movies/pop culture supplement, The Ticket. He also contributes regularly to the arts/book pages in the Sunday Business Post Magazine.
Juicebox Comedy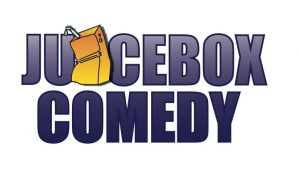 Juicebox Comedy returns once more to Vantastival 2019, bringing with it some bellyaching laughs.
Join MC Aidan Shields for a two-hour comedy binge each evening at the Crow's Nest stage.
The world's great music-intro-comedy-game-not-quiz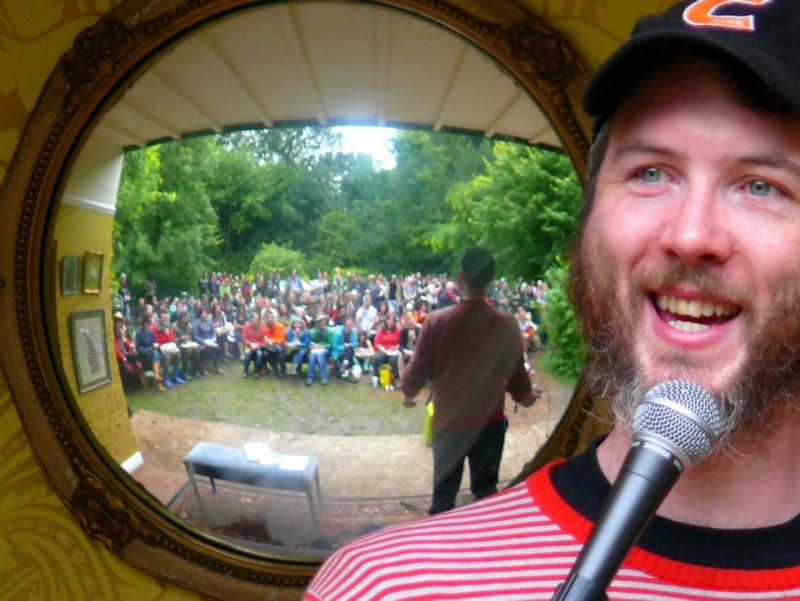 Dust off those air drums, warm up those funny bones, and get your pun moans warmed up – Ronan returns to Vantastival due to popular demand!
A hit at music festivals, pubs, staff parties and even weddings, it's Ringo: Music Bingo.
Ronan plays the intros to well known songs, if that band is on your sheet you cross them off (it's a game, not a quiz, he gives you the answer via comedy clues) first to fill the sheet wins prizes!
Ringo: Music Bingo, it won't change your life but it will make your day
Family Friendly.
Mantra and Dance Meditation Workshops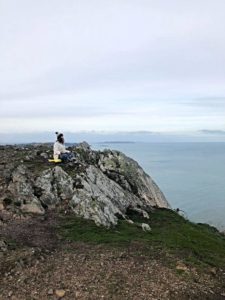 "Dance liberates us from our thinking minds as we fully inhabit our bodies"
Dance meditation is a type of meditation in which we become present by using the rythm and focusing solely on experiencing the movement. If we abandon the need to control our movements and our thoughts, we become the dance, or we let the dance happen through us. 
Our body is filled with life, and it is constantly generating energy. While dancing, part of the meditation is to perceive the subtle energies and feelings which emerge from inside of us. 
We use improvised dancing as a means of self-discovery and we share the group's energy to let go of our ego. The workshop starts with a pranayama (breathing) exercise, followed by a free dance, a mantra meditation and finally a few minutes of silence. 
Join them and feel free, energized and connected. 
Wolfpack Circus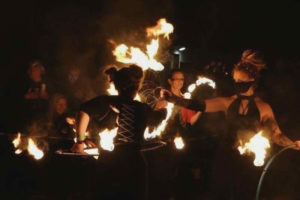 Watch out for Wolfpack Circus as they make their way around the festival with their jungle-themed performers in full costume and body paint. In the daytime, Wolfpack Circus will be found performing extraordinary feats of ribbon spinning, dynamic flexibility and partner acrobatics.
But by night, they'll perform a pop-up sunset fire show, lighting up the skies and taking your breath away with their display of fire poi, fire hoops and fire breathing.
General Info »
Buy Tickets »
See the Lineup »
Contact Us »