We are happy to welcome back some of our favourite features from previous years in 2022.
The range of draught beers on offer in the Tow Bar will include:
O'Hara's Irish Stout
O'Hara's Irish Lager
O'Hara's Irish Pale Ale
Boyne Brewhouse Session IPA
Cooneys Cider &
Stiegl Grapefruit Radler
Wine and a range of spirits will also be available.
Our second biggest stage this year will be in O'Hara's Tow Bar, so you can chill with a cold beer and listen to some amazing acts from our line up!
Cully & Sully Campervan Cook-off
The Cully & Sully Campervan Cook-off poses a colourful spectacle as a circle of campervans take part in a 'ready, steady, cook' style competition with each contestant producing a two course meal from a list of provided ingredients, using only the cooking facilities in their campervan. The Cook-off always draws a large crowd and there is fierce competition amongst the campers taking part.
The Cully & Sully Campervan Cook-off will take place at 2pm on Saturday 17th September. Email yvonne@vantastival.com if you want to sign up as a contestant!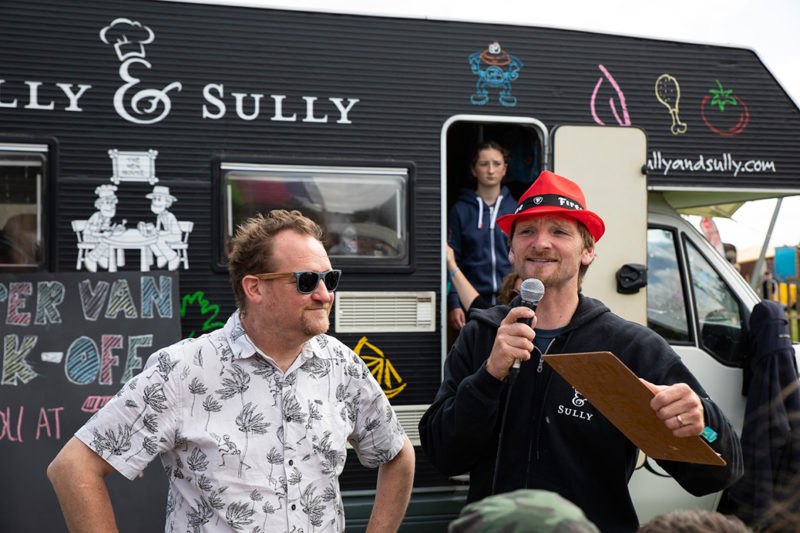 Trad Folkin' Rocks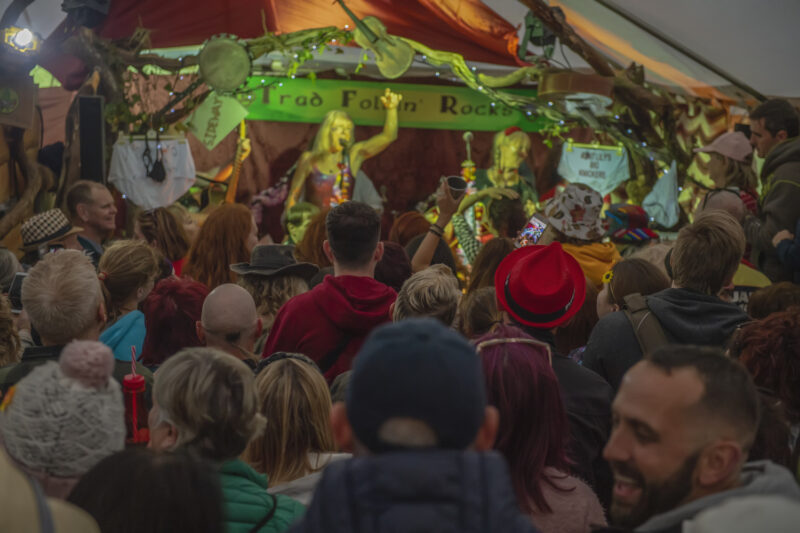 Who remembers the exceptional Trad Folkin' Rocks tent from Vantastival 2019? What an introduction to one of Irish festivals' most invigorating musical experiences!
Filled with trad & folk bands, comedy, céilí dancing, midnight mass and much more, and looking like it was dropped by a tornado from another, less ordered world, whether it's the middle of the day or the wee hours of the morning, this is an assault on the senses you're not likely to forget!
The Crow's Nest
Deep in the woods, up a steep forest path from the Woodland Stage lies the Crow's Nest, a den of late night entertainment for the night owls among you…
The Crow's Nest comes alive at dusk, when DJs ease us in gradually to late night revelry. Featuring Drogheda's 'Mood' collective, nightly comedy sessions from the irreverent folk at Juicebox Comedy, and with Mission DJs continuing for those who want to dance long after the live music has come to a finish, this is the place to gather.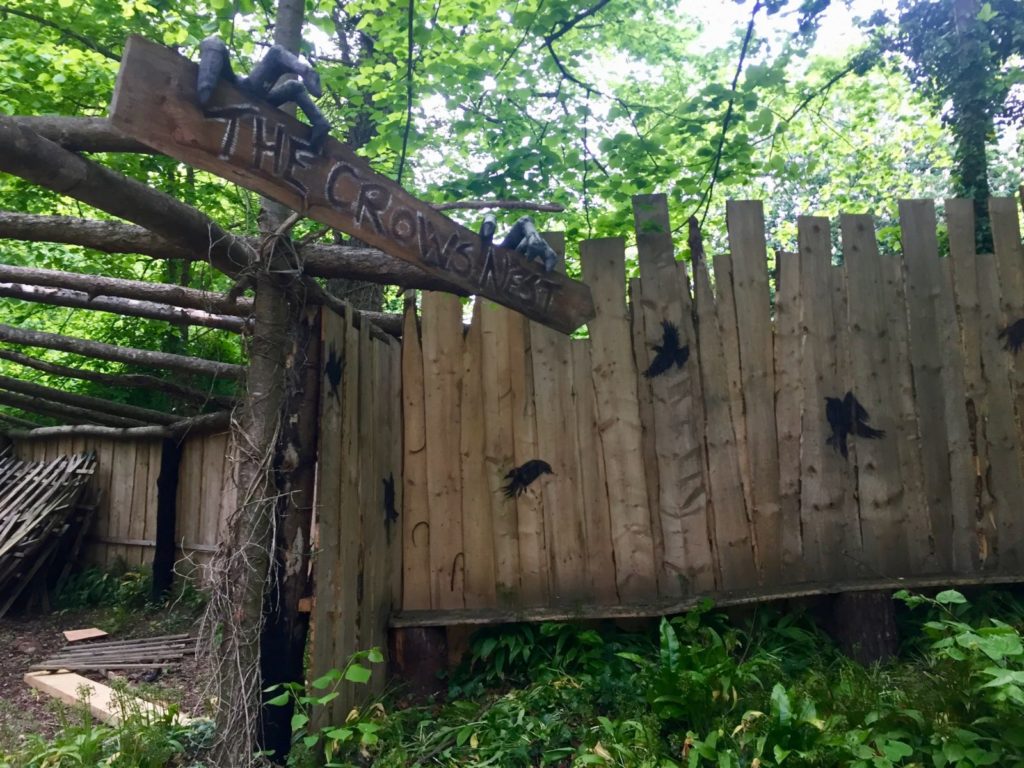 The Glass House & Music Generation Louth
The Glass House Stage is an intimate acoustic experience in the refurbished 18th century glasshouse within Beaulieu's enchanting walled garden. The glasshouse is a classical garden pavilion comprising a much-altered Doric portico, dating to the Georgian period, that is attached to a later Edwardian south-facing glasshouse. Inside the glasshouse is a large full-height recess formed as a grotto that surrounds an artificial well with rustic stonework characteristic of classical grottoes.
The stage will host performances from singer-songwriters and will run from 4.15-8.30pm on both days of the festival. A number of the performers will be youngsters involved in the Music Generation Louth programme, which gives inclusive access to music education to children and young people on their own terms.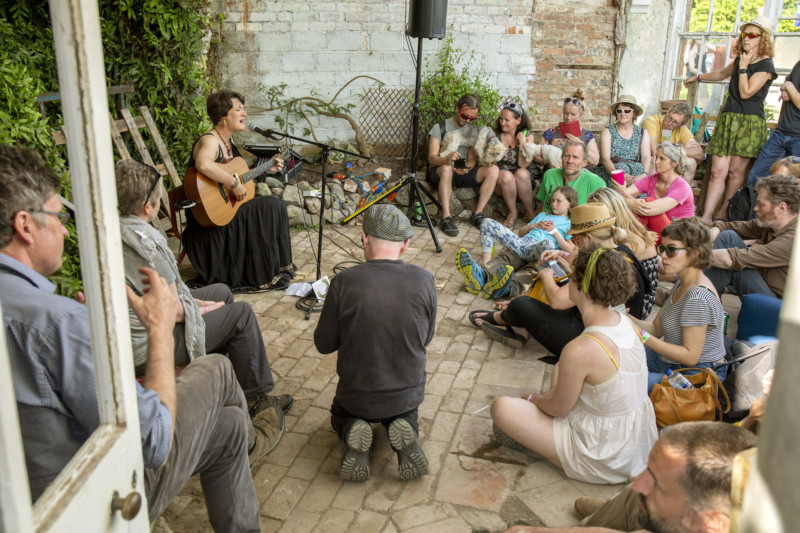 Culture Vultures
We are thrilled to welcome Culture Vultures back to Vantastival at 12pm on Saturday 17th September on the Woodland Stage.
Culture Vultures is a 'salon'-themed pop culture event curated and hosted by Tony Clayton-Lea, a blend of words and music, something a little bit different for the curious festival goer to experience.
Culture Vultures makes regular appearances at Irish music and arts festivals as well as popping up at bespoke events.
Tony Clayton-Lea is an Irish freelance journalist/writer/editor who writes mostly on music, pop culture, film and travel. He writes frequently for The Irish Times, specifically for its Arts pages and its weekly music/movies/pop culture supplement, The Ticket. He also contributes regularly to the arts/book pages in the Sunday Business Post Magazine.
Culture Vultures will take place on the Woodland Stage at 12pm on Saturday 17th September.
Fancy Dan and the Renegade Rascals
Fancy Dan will provide the music while his band of renegade rascals perform a 45 minute sunset acrobatic and fire show, lighting up the skies and taking your breath away with their display of fire poi, fire hoops and fire breathing.
Find them in the woods on Saturday night after dark!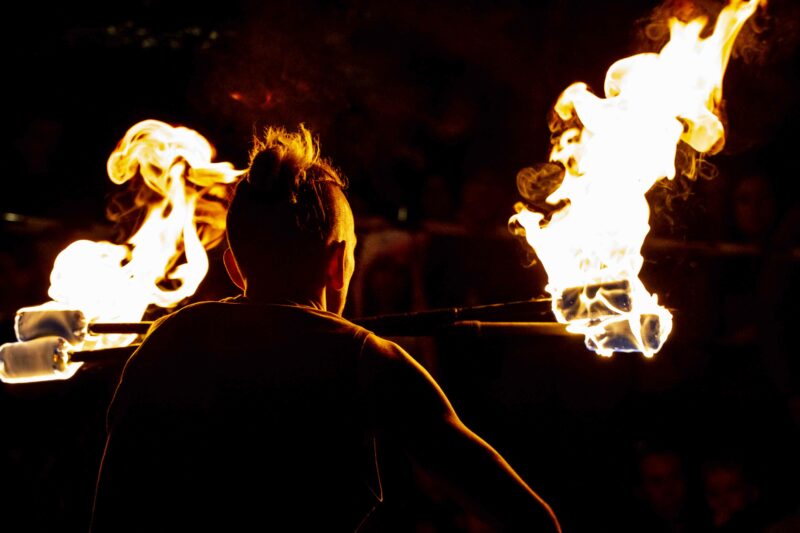 Unboxed
Unboxed return to the Enchanted Garden this year and they couldn't be happier! Not content with simply being at their favourite festival, the Unboxed team are extending the invitation to the greater Vantastival Family. That means you!! So if you have records that you haven't played in ages, or you just want to hear them played LOUD, then bring them with you to Vantastival, and make your way to the Kids' Camp.

You pick a set of tunes and we'll make our decks and P.A. available to you over the weekend!!! All you have to do is show up with your records between 12pm and 3pm.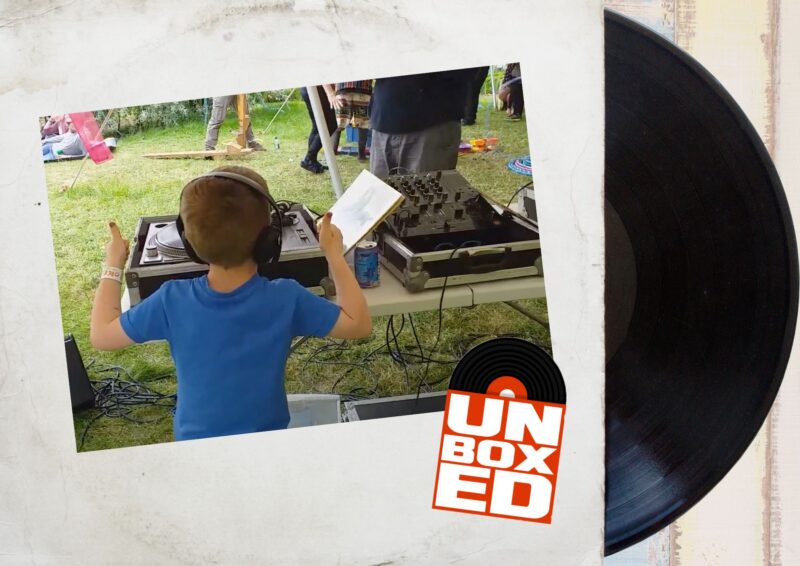 And much more!
Including a funfair, reggae breakfast, art installations, yoga, Bubble Trouble and no doubt many other random unexpected happenings and delights 🙂