News
🎅 HAPPY CHRISTMAS FROM ALL THE VANTASTIVAL TEAM! 🎅
The new year will bring us to our 10th anniversary festival and we are looking forward to bringing you back to our beautiful site at Beaulieu House & Gardens in Drogheda. We are planning lots of new features for 2019 and will have a special focus on making our little festival as environmentally friendly as possible!
TICKET UPDATE

Christmas special tickets and earlybird tickets are already sold out ! If you haven't got your ticket yet, no worries, regular tickets are now available ! Note: due to changes in the VAT rate on tickets in the new year, there will be no ticket sales between 6pm on the 18th December and 1st January.

🎄 LINE UP 2019 🎄
We're very proud of the first few acts announced for the 10th Vantastival. Loads more acts to be announced in the new year and lots of news and updates coming !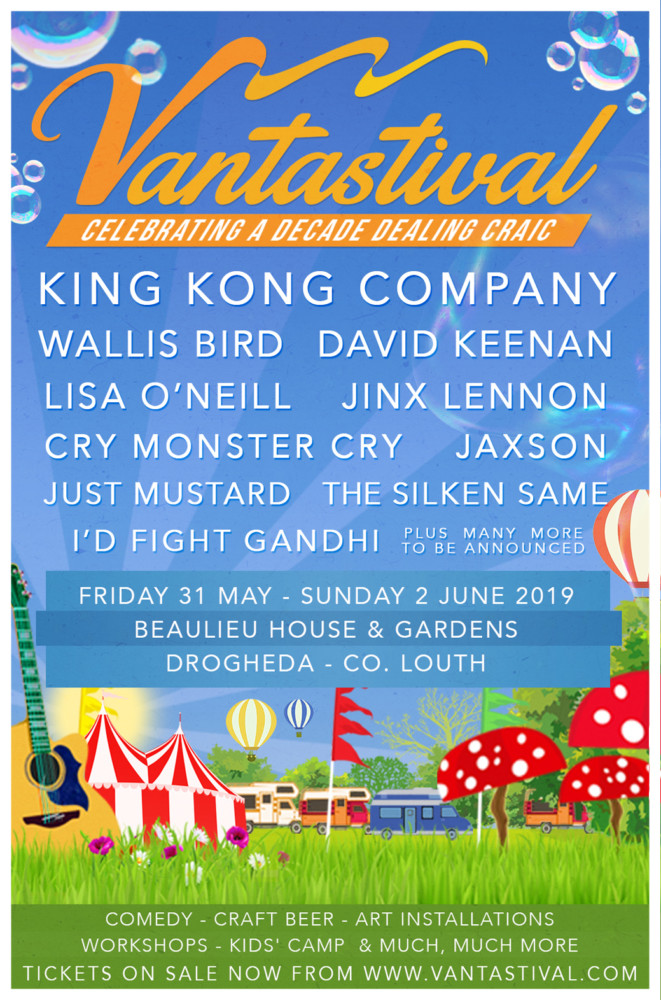 ✨ VOLUNTEERING & TRADING✨
If you're interested in volunteering or trading, get in touch with us in January.
Have a great Christmas!