Trad Folkin' Rocks line up and more announced!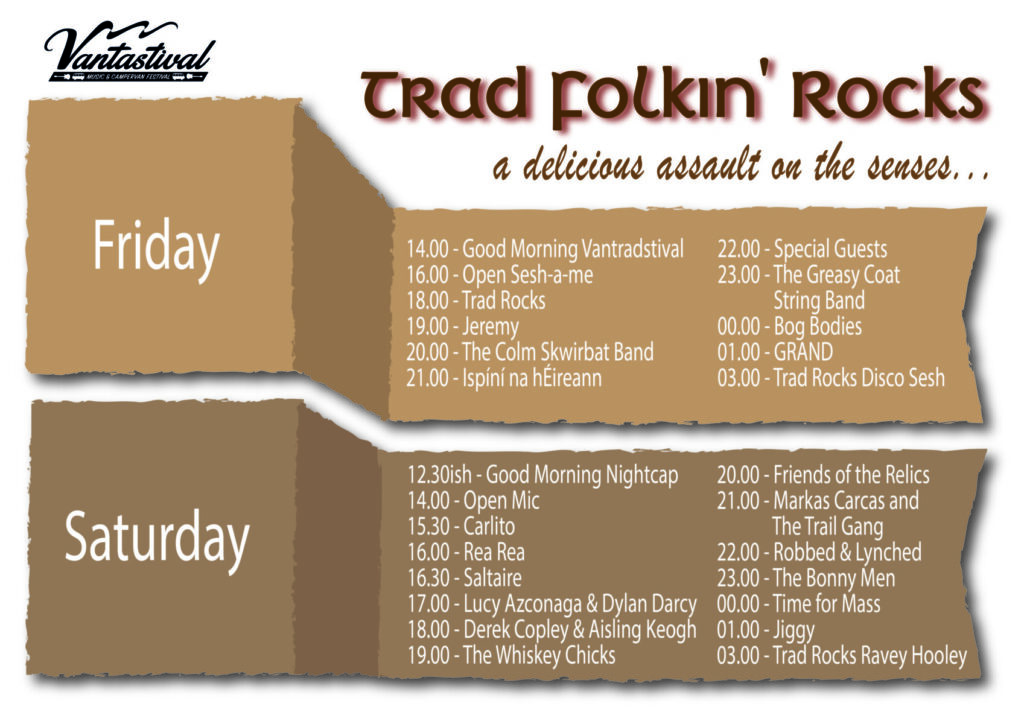 We are so excited to final reveal our Trad Folkin' Rocks line up, with a whole load of extra acts for your audible pleasure. The incredible Jiggy will be closing the festival on Saturday night!!! This tent is going to be HOPPING all weekend. All the line up schedules are now available to download from our line up page so you are fully prepared for the weekend ahead. For those of you who like a dance, or even a bit of laughter yoga, don't forget to check out The Crow's Nest, nestled deep in the woods with comedy and dancing promised late into the night.
The gods and little fishes are smiling upon us and we have a great weekend of weather due, so get your festival on get yourself to Vantastival!!