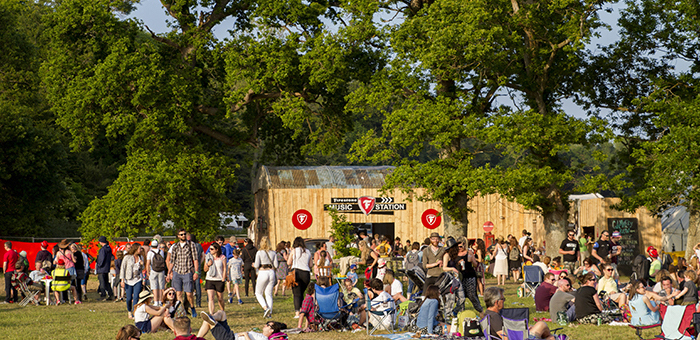 The Firestone Music Tour returns to Vantastival following the phenomenal popularity of last year's Firestone Music Station
Saturday 3rd June
GRAND   –   ACCIDENTS IN THE WORKPLACE   –   LOWLIGHT GATHERING
SUN.SET.SHIPS   –   HEROES IN HIDING (Acoustic Set)   –  JUST MUSTARD
CAT DOWLING (Acoustic Set)  –   FUZZ GIGOLO
WE, THE OCEANOGRAPHERS   –   RACHEL SERMANNI
Sunday 4th June
NIX MOON   –   MAKINGS   –   THE PERIODS  –   TWIN VILLAINS
PINE THE PILCROW   –   CORNER BOY (Acoustic Set)   –   THE FUTURE WEST
EMMA LOU & THE AGENDA   (Acoustic Set)   –   THE TWISTED SISTERS
THE SWINEHOUNDS   –   AL-FI
---
Firestone Battle of the Bands Competition
We were delighted to welcome the return of the European Firestone Music Tour to Vantastival this year, with an opportunity for unsigned bands to win a coveted prize worth up to €4,000 in a new 'Battle of the Bands' competition.  12 up-and-coming Irish acts from within Co. Louth and its bordering county of Monaghan were shortlisted from hundreds of applicants to take part. An online public vote reduced the initial 12 acts to five, who participated in a live final at Odd Mollies in Drogheda on May 11th. The five finalists were Accidents in the Workplace, GRAND, Lowlight Gathering, Makings and Nix Moon.
The winning band, Nix Moon, was chosen on the night by a vote weighted between audience choice and an expert judging panel comprising journalist Tony Clayton-Lea and award-winning Today FM sound engineer Gavin Blake, as well as Vantastival and Firestone representatives. Nix Moon will receive a significant prize package including three days of recording at well-known Grouse Lodge Recording Studios in Co. Westmeath – with band accommodation included – and an €1,800 voucher for well known Dublin music store, Musicmaker. They will also be featured as the headline act on the Firestone Music Station stage on Sunday 4th June at Vantastival 2017, and as a Main Stage act at Vantastival in 2018.
All 12 bands that took part in the competition will feature on the Firestone Stage at this year's festival and you can find out more about them below.
Accidents in the Workplace
Formed in 2016, Accidents in the Workplace is a new project from a freshly collected group of musicians who, individually are no strangers to the Irish music scene. From the sumptuous suburbs of Dundalk and trendy potholes of Emyvale come Accidents in the Workplace, a band whose blend of funk, rock, blues and "other" creates the musical equivalent of sprinkling salt and pepper on a bowl of ice cream. Between them they have achieved rave reviews of past releases, high praise from live performances and many a hat tip for generating copious amounts of craic. Having spent the second half of 2016 playing festivals and some well renowned venues, Accidents in the Workplace have earned a reputation as an exciting and must see act. They were chosen by Whelan's of Dublin as one of their "Ones to Watch" for 2016.  The band recently entered the studio to begin work on their debut album. Their first single "How?" was released in March 2017 to rave reviews from the likes of BBC's Across The Line who praised their "Fresh, Bright and Adventurous" sound. The track was then featured on the BBC website as part of their "BBC Introducing" series.
soundcloud.com/accidentsintheworkplace
Fuzz Gigolo
Fuzz Gigolo are a 5-piece LO-FI "Rock n' Roll" band from Drogheda that pen and perform original compositions while packing a quartet of salubrious covers for a conventional mix. Born June 2013, from a multitude of retrospective influences and ideas (too broad to dilute), they lineout as follows;  Fran Thornton on Lead Vocals – Ciara Callaghan on Vocals – Geoff Fay on Guitar & Vocals – Colin "Duxy" Murray on Bass (will the real Fuzz Gigolo please stand up?) – Anthony Kierans on Drums
WHAT'S THE FUZZ: Likened to a cocktail of "Deacon Blue" & "The Beautiful South" with a twist of "Ian Dury" doing "a Joe Cocker", shaken not stirred and subsequently labelled as refreshingly vibrant, melodically crafted, upbeat and contagiously energetic, oozing "Live Appeal"
Grand
We are GRAND.
Described as a melting pot of influence ranging from Blues to Ska, Reggae, Swing and on toward Punk, Gypsy Folk and Irish folk (or 'skappalacian' music as we like to call it). The group was conceived through a shared love of these types of music; however our original music is our way of taking these older styles and using them to create something new. Polyphonic melodies are our cup of tea and every member of the band can take the lead while also playing his or her part in creating the wall of sound. Philip (Phily) Kermode provides the main vocals, whilst every other member of the band sings (but mostly roars) backing vocals. Peter Barnett (Double Bass) Daniel McEvoy (Snare & Percussion) & John Hand (Cajon) AKA the steam-train drive the group forward with pounding groove & rhythm. Robin Matthews (Banjo) & Sile Ni Rian (Fiddle) add a twist of folk to the group, switching between chords and melody just as seamlessly as they switch from traditional to more modern styles. On the top of it all sits the screaming/rasping trumpet of Kiefer Wilton, providing the main riffage in place of the typical rock-band lead guitar. Having gigged extensively in the Ireland on the festival circuit of 2015/2016, which consisted of Vantastival, Body & Soul, Knockanstockan, Scrobarnach, Electric Picnic and recently returning from the UK, we pride ourselves in making audiences move their limbs, tighten their facial muscles and get loose!!! Tipped by Hotpress magazine as "one to watch", GRAND have recently completed their second studio effort entitled "The Thrill of the Chase" , due to be released by late autumn.
Just Mustard
Just Mustard are a 5 piece band based in Dundalk. Combining influences from noise, shoegaze, trip hop, ambient & lo fi electronic music. Quickly establishing themselves as a formidable live act who's sound creates a juxtaposition between soft ethereal melodies and a wall of sound.
Lowlight Gathering
Lowlight Gathering's musical journey began just over 2 years ago in Monaghan. Singer – songwriter, Charlie Livingstone (Guitar and vocals) brought together a number of local musicians with a mutual love for acts like Bon Iver, City Colour and Jeff Buckley and set about with the simple goal in mind of creating some original music that would make audiences fall in love with their relaxed, harmony laden sound. Gregory O' Neill (Bass) and Michael McKenna (Percussion and vocals) began working with Charlie to create the backbone of the Lowlight Gathering today. The style of music the band created was unique from the very start. The genre proved hard to pigeonhole which led them to simplify it as 'folk –rock'.  The band has played support to such acts as The Hothouse Flowers, The Riptide Movement, Red Empire and Ryan Sheridan to name but a few . Throughout Lowlight Gathering's short lifetime, additional musicians have joined the 3 initial members. In January 2016, Danny Mahoney (Keyboard and vocals) and Shane Murphy (Electric guitar) joined the band and both new members brought their own individual style and ideas to the group and made a significant impact to the sound that is unmistakably the sound of the Lowlight Gathering. The addition of two electronic instruments brought the band away from their acoustic roots and helped develop a truly unique sound. Intense harmonies now compliment most songs as they further try to push the boundaries of their original music.
lowlightgathering.bandcamp.com/releases
Makings
Makings are a four piece electro-rock band who mangle modern electronic sounds with traditional music instruments creating a wall of sound that that sound that is contemporary ,infectious and melodic. A staple on the irish music scene since 2011 they have slowly but surely been gathering a band of loyal followers. 2016 saw the boys take on a very busy year with shows in both Scotland and England as well as keeping busy at home with an Irish tour. In 2016 they also recorded their debut album 'Cognition' with producer Chris Potter (The Verve, U2 , The Rolling Stones, Blur) which received a four star review in 'Mail on Sunday' and praise from radio dj's at home and abroad. Not a band that likes to stand still they have already entered the studio to start work on their second album which they hope to release in the summer of 2017.
Nix Moon
Nix Moon, a 5 piece band that dabble with multiple genres, combining complex rhythms, a range of harmonies and genuine lyrics, draw their influence from progressive rock, jazz, folk and indigenous songs. Originating from Dundalk, the band was formed by David Joyce and Jonathan Fahy who compiled the band with college friends Daire Stanley, Darragh Brannigan and Gavin Murphy. They choose the name Nix Moon after the name of one of Pluto's moons. Their sound has been compared to 'Grizzly Bear' and 'Jeff Buckley'. Over the last three years Nix Moon have
 featured at several 'big name' Irish festivals including Electric Picnic, Knockanstockan and B.A.R.E in the woods, while regularly selling out IMRO's 2016 best venue in Leinster, the Spirit Store. Their debut ep, 'Soul Traffic', released in the summer, featured in Remy's Music and Film Top 20 and Muso's Guide Top 5 Irish EP's of 2016.
Pine The Pilcrow
Pine ¶he Pilcrow write 'stunning', 'spellbinding' and 'cinematic' music. Do not miss this folk trio's performance. You will regret it. The Irish Times described their music as "gentle and cinematic, bittersweet and moving". Pine The Pilcrow released their debut EP in March 2016 and haven't looked back. With glowing reviews from Irelands leading music journals, they quickly became a wanted name, playing a record 4 stages at Electric Picnic! They've been nominated for an IMRO award and been put on Nialler9's, The Thin Air's and The Last Mixed Tape's best of 2016 lists winning a Readers Choice award for Best EP to boot! Do not miss this band.
soundcloud.com/pinethepilcrow/tracks
Sun.Set.Ships
Sun.Set.Ships are a three-piece Electro-Indie group hailing from Monaghan – Ireland. Mixing the world of analog synthesizers and modern-day production techniques the Monaghan have created a sound that is very unique. Catchy guitar riffs, Crunchy analog synth basslines, Programmed digital drum beats they find themselves in an almost 1980's twilight with a modern twist, Combine this with top-notch song writing and meaningful vocals you start to get a real feel that this band are doing something very special indeed. So far in 2017 the band have played at Whelans 'Ones to Watch' Festival as well as selling out Whelans the following week for their own headline show.
The Future West
With influences ranging from Daft Punk to At The Drive-In, Joy Division to Ennio Morricone. The Future West are a "Retro-Psych-Wave" 5 piece from Dundalk, Louth. Currently standing with a live show full of spontaneity and going the D.I.Y/Lo-Fi route, the band have just finished recording their debut album which was self-produced in their home studio. The record will be out March 25th 2017 and will be backed by a run of Irish and UK shows. All past releases are currently available on Spotify, Apple Music, YouTube and all other good streaming services.
soundcloud.com/franciswattersthefuturewest
The Periods
The Periods are an all female band inspired by the anything-goes ethos of their punk foremothers. In 2016 they were named as a Rising Act by Hotpress and described as fusing "psych-pop, sexual politics, spoken word and art rock" by The Ticket – Irish Times. They perform with a natural creative freedom bringing a playful and vampy sound into the ether. Their gigs have seen them play at Whelans 'Ones to Watch', Roisin Dubh, Dundalk Gaol, Leeson Lounge, An Tain Arts Centre and the Spirit Store.  The line up includes Sophie Coyle (vocals, percussion),  Orla Barry (vocals), Caroline Whately (guitar), Joanne Finnegan (bass), Nicola Moran (keyboard) and Lizzy Mohan (kaossilator).
Twin Villains
Twin Villains are a Drogheda based original alternative rock trio who have an uncanny ability to take quiet intense moments and drag them above and beyond into unfathomable walls of sound Heavily driven by deep, winding bass, colourful guitar despite the absence of a second guitarist and intricate yet aggressive drum beats. From a combination of classically trained skill as well as a heart and soul this three piece executes interesting, jarring moments, meaningful, potent lyrics as well as some classic head banging riffs.
Voting is open now at this link.

Check out the Firestone Music Tour at http://musictour.firestonetyre.ie/ ­­­­­­.