"One of the stand-out stages at the festival is the Firestone Live stage, themed around a classic Route 66 Gas Station complete with retro petrol pump and oil barrels." – The Irish Mirror
---
Firestone Live headliners Modernlove. announced following BOTB win
Drogheda four-piece Modernlove. won this year's Firestone BTOB and will headline the Firestone Live stage on Sunday night.
Modernlove.'s synth- and sample-driven sound is heavily influenced by '80s acts like Prince and Michael Jackson.  They've supported Hudson Taylor and The Academic in the past and are definitely a band whose star is in the ascendant and an act not to miss at Vantastival 2018.
The Firestone Live Stage: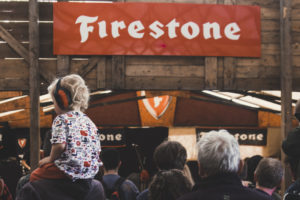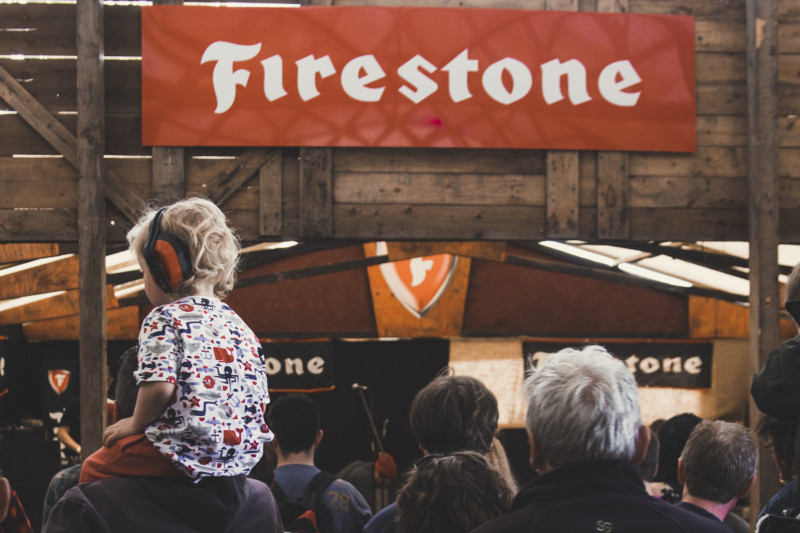 Firestone Live is an original programme of music festivals sponsored by the tyre giant across Europe, with an emphasis on supporting and fostering emerging and unsigned acts. READ MORE HERE. Vantastival is a key event on Firestone Live's annual calendar.  As well as offering opportunities through the Firestone BTOB, a total of 25 acts will perform over the weekend in the Firestone Music Station.
Vantastival are delighted to welcome Firestone Live back in 2018.
THE ACTS:
FRIDAY: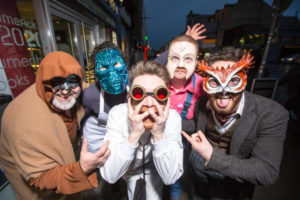 Dr Mindflip describe themselves as "Hallucinogenic Piano Pop" and really, who's to doubt them?!  This alter-egoed-up four-piece have recently released a rock opera parody of Tommy Wiseau's cult classic movie The Room on vinyl. Bend your head around that!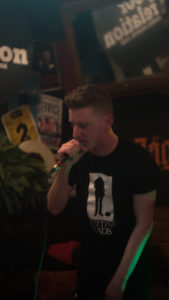 Spek is a Cork-based rapper and beat maker working on the doomy side of hip hop. He has warmed up heavyweights including Danny Brown, Immortal Technique and Shabazz Palaces. This years highlights include performances at Indiependance, Townlands Carnival and warm up duties for UK legend, Jehst.
Spek and collaborator, Mankyy, recently received the 2017 IndieCork Music Award for their upcoming EP along and their continued contribution to underground hip hop in Ireland.
"A poet with no fear when it comes to pushing boundaries and mixing genres, and that's what makes his sound so unique."
– BBC Ulster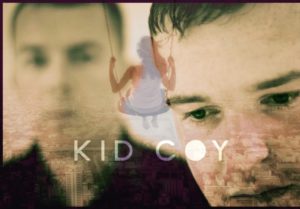 Kid Coy are a pop/rock duo from Dublin: Tom Doyle (Lead Vocals/Guitar) and Dermot O'Neill (Vocals/Keyboards). Their debut album was released in 2014, with new music planned for release in 2018. Their debut single, Sun God, was released online on the 21st of February 2014 and received extensive airplay on Irish radio stations including 2FM, Today FM, Galway Bay Fm, Dublin City FM and Red FM .
"Shimmering with moments of harmonic beauty….Kid Coy can create something very special."
 – The Last Mixtape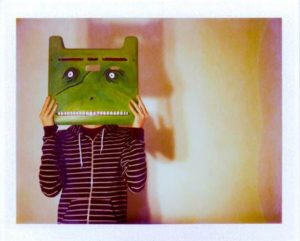 Slow Place Like Home is the music of Donegal producer/musician Keith Mannion.
Having released a series of EPs and a debut album, Romola, in 2015, the following year saw him self-release the double A-sided singles Tiger Lilly and Friday on special edition limited 10″ vinyl. Having played with acts including Dan Deacon, Squarepusher, Perfume Genius, Day Wave, Ezra Furman, Glass Animals and Pantha Du Prince, Mannion's sophomore album was released on October 20th, 2017 on Galway's Strange Brew Rekkids.
"Sumptuous offerings, from a candid, yet bizarre musical source, Mannion twists the knife with his three-dimensional hooks"
 – NME magazine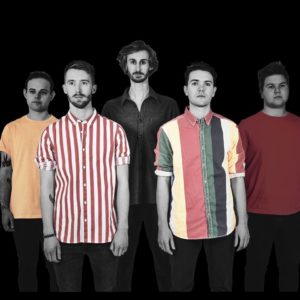 Third Smoke are an Irish indie rock band that specialise in delivering performances of raucous gang vocals and sweat. Expect a live show built on controlled mayhem, powerful vocal interplay and the chaotic swapping of instruments by a tight knit group of multi-instrument.
"Excellent new Irish music from Third Smoke – Their brand new single 'Man Made Fire' is an epic salvo from one of our most interesting bands."
– Ed Smith, Today FM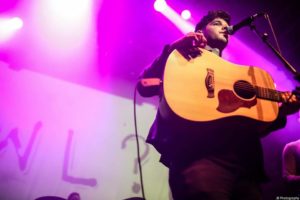 The winner of King Kong Club's Battle Of The Bands, Where's Luke? is a Dublin-based five-piece band. Known for fusing the basics of a good rock song with high energy
soul, Where's Luke? deliver infectious grooves that bring the party to a boil.
SATURDAY: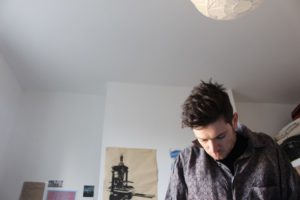 Video Blue is a project by Jim O'Donoghue Martin. Embracing ambient electronica and guitar driven alt-pop, all of the music is recorded in his east London bedroom. The 2016 Disco Nap single, released on 7" vinyl, is available in stores such as London's Rough Trade and Dublin's Tower Records. Video Blue was also selected to play at Hard Working Class Heroes 2016, and named by Jim Carroll as one of his top three picks in The Irish Times. Debut album Love Scenes is out now.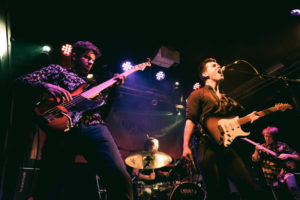 Crojayn are an alternative style blues based rock band from Cork. They formed in September 2013, at the tender ages of 13 – 15, and have been honing their craft ever since. Self-managed, they released their début eponymous EP in August 2015 to critical acclaim.  A full Irish tour in 2016 saw them support The Strypes, picking up even more fans along the way. A blistering 4-track EP, Sun House, was released in 2017.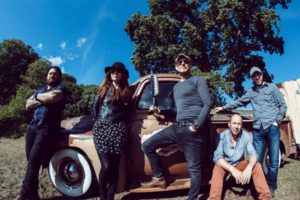 A five-piece Lo-Fi RnR band who, together with a healthy mix of tantalising recognisables, deliver a set of self-penned tunes that will have you rocking your socks solid, and tingling long into the thereafter. Likened to a cocktail of Deacon Blue and The Beautiful South with a twist of Ian Dury, Fuzz Gigolo are refreshingly vibrant, melodically crafted, upbeat and contagiously energetic and oozing live appeal.
"What a band. Brilliant!"
                            – Dermot Lambert, RTE 2XFM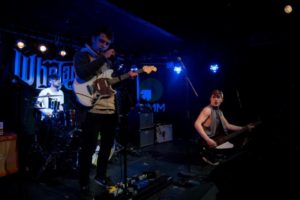 Chinese Newspaper is a three-piece fuzz pop band based in Dublin.
"It's all very unhinged and raucous but in a clearly very tight and honed manner. It's got that off-the-cuff easiness that is actually rather difficult to pull off correctly."
 – overblown.co.uk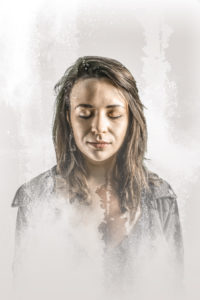 Emma Langford's distinctive voice blends Irish lilt with folk and jazz. Her guitar work delicately complements an intuitive sense of melody;
Langford has woven a sound which Phil Coulter describes as "a breath of fresh air." Wry and insightful penmanship combined with a cheerful stage demeanour create an engaging live presence.
"Absolutely stunning!" – Ed Smith, Today FM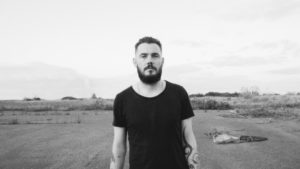 Blending the power and fire of traditional blues with trashy garage rock riffs and in-your-face vocals, WOLFF strikes a shadowy figure. Like the lyric says, "You can sleep when you're dead and done," and it looks like this beast is just waking up.
WOLFF has played major festivals including Other Voices, Electric Picnic, Spiegeltent Festival, HWCH, and has opened for acts like Hozier, Hermitage Green, Otherkin, Jamie Lawson and Post Modern Jukebox.
"Bold guitar laden riffs steeped in bluesy goodness but with huge sing along choruses that makes you wanna get down and dirty."
 – Rock 'N Load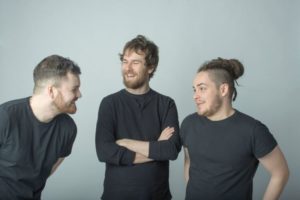 A three-piece powerhouse of hard-hitting, no nonsense alternative rock. Their close harmonies, grungy guitar, sucker-punching bass lines and heavy dance beats produce an enormous sound that could drive even the most miserable of men to dance. Having played together in various other bands on the Irish music scene, this trio got together to create something new and fun. In 2017 they toured Eastern Europe and recorded a new EP that will be release early Summer 2018. Their debut EP and single Wigs is available on Spotify, iTunes and all other major online outlets.
"Brain Donation are definitely worth keeping an eye on. They have been tearing up the Irish rock scene with their raucous live performances and this first effort hits the mark perfectly."
                                                                                                                        – Streetceol.com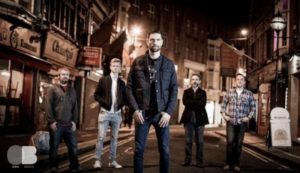 The Dublin-based five-piece who released their debut EP last October are back with their follow-up release, Silent Movies Man. Formed only the previous year, Oski Bravo have been keen to get as much material written and recorded as possible.
Their 2016 self-titled release garnered comparisons to "the warmth of early REM, Idlewild, Juniper, the Frames, King Creosote, Damien Rice, Bellx1 and Revelino". Summer 2017 kicked off with the EP release in Dublin's Stage 19 (formerly the Tivoli Backstage) followed by a number of performances at Dublin's Bloom in the Park and YouBloom festival weekend with further dates throughout July and August.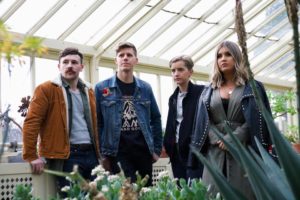 Dundalk four-piece Sonnets and Sisters make music hallmarked by haunting harmonies intertwined with powerful and catchy chorus lines which sweep the audience along in a sea of airy optimism. The band are currently concentrating on releasing new music, due for release in 2018.
"Dundalk folk-pop band Sonnets and Sisters' music is inspired by other young bucks Little Green Cars and the pastoral harmonies of Fleet Foxes."
Nialler9 for the Irish Times
SUNDAY: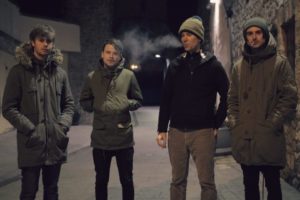 Formed in Drogheda in 2017, The Skins are a fresh five-piece band that have distilled the raw energy of late '70s punk and the riff-heavy indie-rock dancefloor sounds of the '00s and crafted their own original, in-your-face rock'n'roll.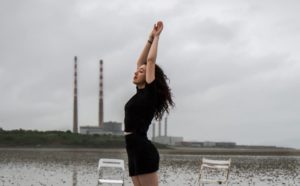 Irish songwriter Maija Sofia spent her childhood in rural Galway but now lives between Dublin and London. Recently appearing on the cover of the Irish Independent Review as one of Ireland's young "future-makers," she writes evocative, dark folk songs with a strong anarchist backbone.
She has toured relentlessly across the UK and Ireland, opening for the likes of Julien Baker, Joan As Policewoman, Goat Girl and Mutual Benefit, and has performed at the major Irish festivals such as Electric Picnic, hard Working Class Heroes and Other Voices.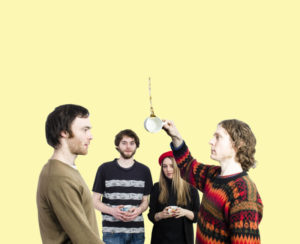 My Fellow Sponges are an independent band who have built up a steady following in the native Galway and beyond for their energetic live shows and imaginative videos.
Their sound, a result of collaboration between fine musical personalities, incorporates elements of minimalism, folk, bossa and more recently synth-heavy electro. Their influences include Kate Bush, Devendra Bahnhart, Joanna Newsom, Brian Eno, Philip Glass and Django Django.
"As bizarre as they are brilliant, in their peculiar sonic way." —Barry Egan, independent.ie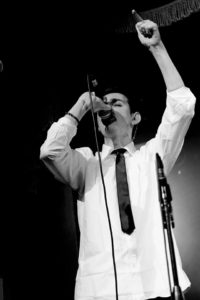 Waking Android sees the coming together of two well known figures in the Belfast hip-hop scene, dsgrace & Kronus. Bonding over the same taste in beats and boozing, it turned out they were the catalyst each other needed and after moving in together, work began on what would become Waking Android.
After a series of trailblazing live events all over the country, their debut EP, Adrenochrome, arrived in July 2017.  It was always only intended as a precursor to something bigger: the pair are certainly not resting on their laurels with work already underway on the full length follow-up, which is penciled in for an Autumn 2018 release.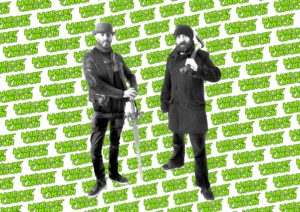 This alternative duo from Derry and Donegal was born in 2015. Live, Waldorf plays a Farmer Foot-drum Kit, Danelectro guitars, Hohner Harmonicas and sings while Cannon plays a Danelectro 58 Longhorn bass and sings. Together they create a unique alternative sound, heavily laden with stirring harmonies and catchy hooks, often sharing and swapping lead vocals during a single song. They cite the Pixies, CCR, Nirvana, Devo, Motorhead, Fugazi, RATM, Link Wray, Little Walter and Beck as influences.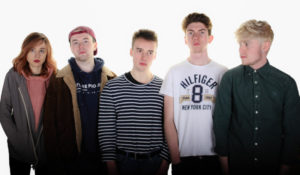 Five young musicians from entirely different musical backgrounds, each member of Jejune add an element of their own personal taste to the music that they create as a unit.
"Their unique live set is armed with hot vocals, Daniel picking away like a fervent busker as he pounds his boots on his homemade stage with a growl like Cobain. He's a one-of-a-kind artist."
– Mike Brough, RTE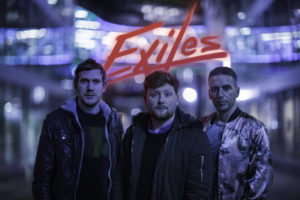 Hailing from Ireland's balmy south-east, this synth trio joined forces in 2015, driven by a love of all things '80s. The band's influences are diverse – From Hall & Oates, Tears for Fears and the soundtrack to Lethal Weapon, right though to St. Lucia, All Tvvins and the soundtrack to Lethal Weapon 2.
Exiles crafted their four-track debut EP Red Lights in Camden Recording Studios under the expert guidance of producer Ross Fortune. Released in September 2016, it is an exploration of life, love, fast cars and escaping expectations. The EP immediately garnered the attention of Today FM (Dermot & Dave, Louise Duffy) and 2FM (Conor Behan). Bolstered by a series of successful gigs throughout Ireland, airplay soon followed across the UK, and as far away as Sydney, Moscow and LA.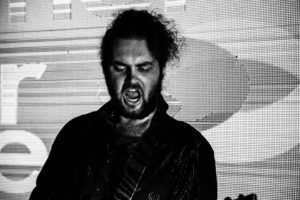 Info on FXY coming soon!!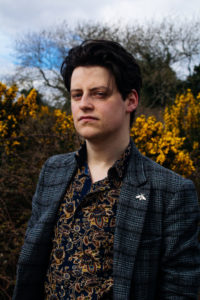 JaXson is the brainchild of Wexford-born singer-songwriter, Luke Jackson. When you go to see JaXson live, expect power, expect energy,
expect a surge of electricity to be charged into the room the minute he hits the stage. His powerful voice, combined with the experience and talent his band provide, creates a passionate performance like no other. JaXson's wild, high energy live performances have helped him burst onto the Irish music scene in 2017 and he released his stunning debut single All I'm Fighting For in October. The single was recorded and mixed by renowned producer, Darragh Nolan at Asta Kalapa Studios in Gorey.
"..one of the most promising acts in the country…" – Abner Brown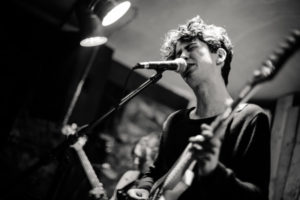 Our Firestone BOTB 2018 winners close out the Firestone Live stage on Sunday night.
Read all about them here!
---
Look back at the videos from last year's Firestone Music Station:
https://youtu.be/SUv5PiWzNrc
Accidents in the Workplace
https://youtu.be/pT-lr_4IGaM
Fuzz Gigolo
https://youtu.be/dW3Q5t2lhq0
Grand
https://youtu.be/JyXu7tnZOT0
Just Mustard
https://youtu.be/D3m_0wyRnCU
Lowlight Gathering
https://youtu.be/pFDRmT-uifk
Makings
https://youtu.be/TWauvKV2lcs
Nix Moon
https://youtu.be/i2EulSoXANw
Pine The Pilcrow
https://youtu.be/ig4ZyCHnP7w
Sun.Set.Ships
https://youtu.be/ehEBhlvjIQg
The Future West
https://youtu.be/j6kzsg5vXtQ
The Periods
https://youtu.be/Xb6J31UVZyE
Twin Villains