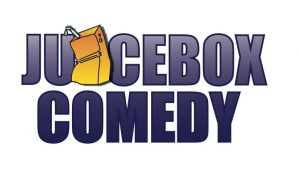 Juicebox Comedy returns once more to Vantastival 2019, bringing with it some belly-aching laughs with headliners MICKY BARTLETT and PAT MCDONNELL (Eoin McLove from Father Ted).
Join MC Aidan Shields for a two-hour comedy binge each evening at the Crow's Nest stage.
Aidan will also host a kids' comedy show from 3-4pm on Saturday and 2-3pm on Sunday!
---
Saturday 1st June      5.30 – 7.30pm
Micky Bartlett
 BBCNI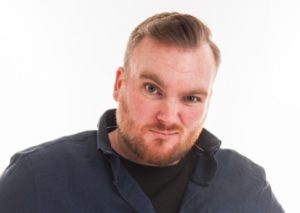 Micky Bartlett is Northern Ireland's answer to Kevin Bridges and one of the funniest and most popular acts on the entertainment and festival circuit.  A regular feature on BBCNI and the General Banter Podcast AND Fresh from his Third consecutive tour of Australia Micky brings his legendary tales of debauchery to Vantastival for the first time.
'One of the most consistently funny people I've ever worked with' – Adam Hills
'A very funny man' – Patrick Kielty
Bartlett is a stand-up natural with a masterful way of delivering.  A natural stand up, full of punch and verve, with more than a touch of Billy Connolly'
✶✶✶✶ Chortle
Stephen Ryan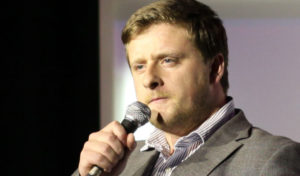 Stephen is the winner of the 2016 Forbidden Fruit Comedy Competition, Runner up in the Tedfest Competition, a finalist in the Irish Comedian of the Year Competition and a two time finalist in the prestigious Chortle Student Comedy Competition. This Limerick comedian has performed at numerous festivals throughout Ireland and the UK including Edinburgh, Latitude, Forbidden Fruit, Tedfest, Charlie Chaplin Film Festival amongst others and is a regular on the Irish comedy circuit. He is recognisable from the Mario Rosenstock Show, the Rubberbandits guides, Fair City as well as Lidl and Irish Pharmacy Union ads.
John Kelly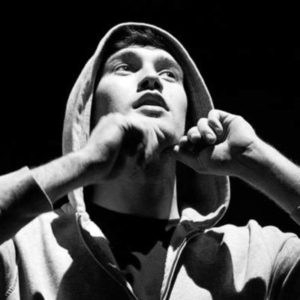 One of Ireland's finest one-liner comedians.
Micheal Kierans
Michèal has been doing stand-up comedy for the past three years and has gigged in various comedy clubs around Ireland including International Comedy Club, The Laughter Lounge, The Empire Laughs Back, and Comedy Crunch.
Micheal has also performed at comedy festivals including Vodafone Comedy Festival, Vodafone Comedy Carnival; supported The Hardy Bucks (Drogheda) and had appeared on Ireland's Got Talent.
Mustafa Saed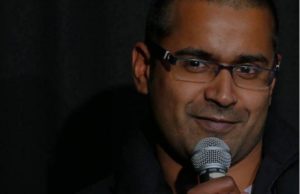 Mustafa has been gigging relentlessly over the last few years flying between Ireland and Chicago where he is also a succesful member of the Second City Improv troupe.
A breath of fresh air to the Irish comedy scene.
Kevin Larney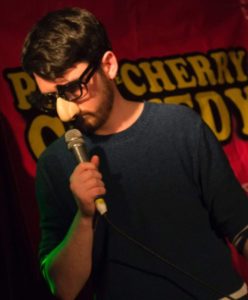 "Kevin Larney is a Dundalk comic trapped in a Dublin man's body. With a gig count in triple digits and an audience fatality record in low single figures he's doing alright. Kevin was in the final of the Bray Comedy Festival competition earlier this year and hasn't shut up about it since"
Joe Dowlin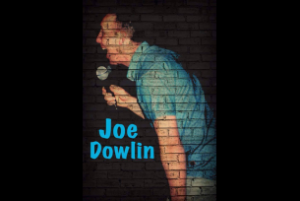 Joe Dowlin has been bringing his hilarious stories and tales of living in Jobstown to comedy clubs all over the country. He has been rising the ranks of the Irish Comedy scene here and abroad for the past 5 years.
Resident Host The Comedy Shed, Regular Host at the world famous International Comedy Club, and Battle of the Axe, supported PJ Gallagher, Des Bishop, and Katherine lynch, and Tom Stead.
Aidan Shields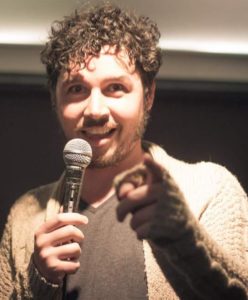 Irreverant host and promoter. Apart from appearing at major festivals across Ireland & the U.K, Aidan's special brand of humour has won him accolades in Russia, Vietnam and Las Vegas. Cheeky. Outspoken. A loveable rogue of sorts from Dundalk. Aidan has been telling jokes for over 5 years now. Sometimes for money. Sometimes for cans of Harp Lager.
Seeing is believing.
Bring Harp.
---
Sunday 2nd June      6 – 8pm
Pat McDonnell
Eoin McLove from Father Ted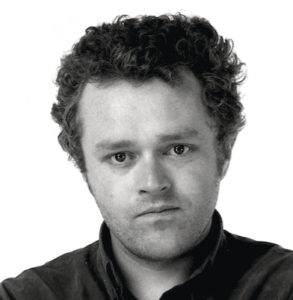 Patrick has enjoyed continued success as a stand-up, touring with Deirdre O'Kane, Pat Short and Tommy Tiernan and headlining in his own right up and down the country. He has been extremely busy performing on television over the last decade: in the award winning and critically acclaimed sketch show "Stew", "Don't Feed the Gondolas", "Val Falvey TD", "Naked Camera". He has most recently appeared in and written for the IFTA nominated "The Savage Eye" and "The Tommy Tiernan Show" and appeared in "Moone Boy" and "Brigit & Eamon"
Danny Ryan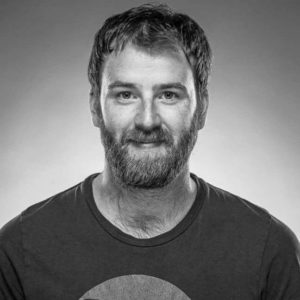 Very funny guy.
Show Me the Funny comedy competition winner. Has performed at Electric Picnic, Longitude, Edinburgh Fringe Festival and heaps more deadly places.
Tomie James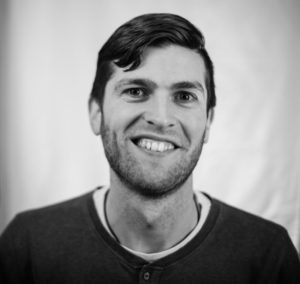 Tomie was born in the same hospital as Pierce Brosnan, Steve Staunton and DJ Kormac; although they all left Drogheda before they could walk and talk, Tomie decided to stay on and learn "the Drog"… an ancient tongue spoken by some and understood by few.  Tomie has performed his comedy at all the major clubs in Ireland, and recently supported Tom Stade on his UK tour. He is a regular in the Laughter
Lounge and The International Comedy Club. Tomie is also a former winner of the Galway Comedy Festival Smackdown competition.
Andrew Gilmore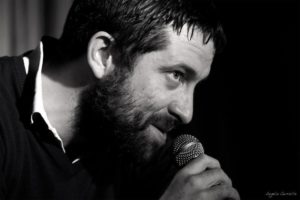 Andrew is Dublin based comedy. He is no stranger to the Edinburgh Fringe Festival where he has performed for the last 7 years. He has toured Australia, Asia and Europe for the last two years and is here to tell you stories of his travels.
Siobhan Brosnan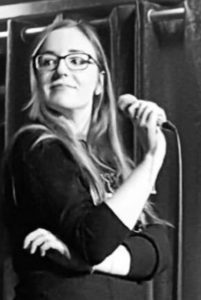 Hailing from Healy-Rae country, Brossie performs under an alias to protect her identity from her students. A regular at Roisin Dubh Comedy Club and venues up and down the country,  Siobhan is definitely one to watch.
Terry Norman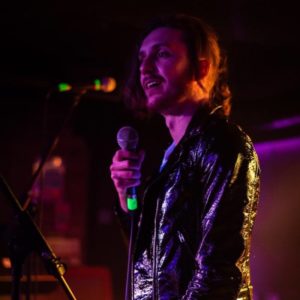 Terry Norman (née Kennedy) is a stand-up comedian from Kildare Town with complexes both Messianic and Napoleonic. He has gigged all over the world, including Manhattan's iconic Comic Strip Live, and comes to Vantastival fresh off a string of sold-out performances of his own solo show.
Jack Hourigan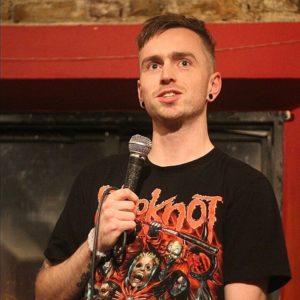 Jack is a call centre worker from Co.Waterford that earns at least double his true worth, known to the public as 'minimum wage'. A martyr, Jack understands that this will lead to the inevitable downfall of the entire industry, which will inspire him to seek Jobseekers Allowance.
Kevin O'Sullivan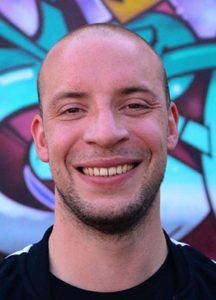 Resident MC at The international Comedy Club in Dublin and no stranger to the bigger festivals including the Vodafone Comedy Festival. Kevin is a self-confessed stoner whose only other motive is to perform stand-up. Something he does ridiculously well.