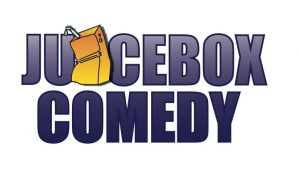 We are delighted with the return of Juicebox Comedy to Vantastival this year! Drop in to the bar tent from 6-7pm each evening to enjoy some belly-aching laughs (with a pint of Jack Cody's brew if you fancy!)
Saturday 3rd June
Tomie James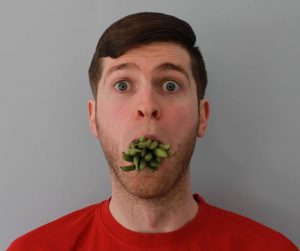 Tomie James has dyslexia and is a former winner of the Galway Comedy Festival Smackdown. A regular in all the top clubs in the country like The Laughter Lounge, The International Comedy Club and City Limits. He also has played most of the festivals in Ireland including Electric Picnic and Body and Soul. His show at the Edinburgh fringe was a great success. You might have seen him on TV3 or on YouTube with Facts. Tomie also performed at Vicar Street for the 25th anniversary of the Comedy Cellar. Sharing the stage that night with Eddie Izzard, Tommy Tiernan and Dara O'Briain. And recently supported Eleanor Tiernan on her Irish tour.
Tommy Nicholson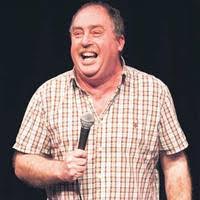 Tommy Nicholson has performed stand up comedy for more than eighteen years now. During this time he has played six Kilkenny Cat Laughs Festivals. Four Dublin theatre fests. Supported Des Bishop in Dublin's Vicar St over a dozen times.
While working comedy clubs all over Ireland. He has played venues alongside such comedians as Tommy Tiernan, Ardal O'Hanlon, Jason Byrne, Barry Murphy and many more.
He has written and performed in RTE'S TV comedy show XIT FILE. Plus being commissioned to develop prank comedy concepts for the IFTA award winning hidden camera show NAKED CAMERA.
"Tommy Nicholson is the king of Irish underground comedy" – Des Bishop
Michael Downey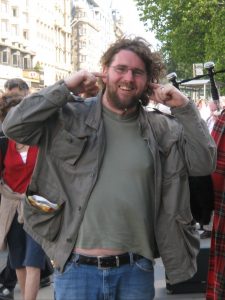 Michael Downey took an odd route to get here. Finalist in the BBC & Channel 4 New Comedy finals in Edinburgh alongside Alan Carr, Russell Howard & John Bishop.
Then Car Crash, Hospital and Supermarket.
He's back…but he took the bus.
Sunday 4th June
Aidan and Andrew's: Fecks, Tugs & Breakfast Rolls Show
Two of Ireland's most mischievous yet lovable storytellers have joined forces to put on a no-holds-barred show in which they will explore their mismanaged lives, tales of debauchery and their general flip-flopping through life's muddy waters. Leaving no stone unturned; this will be a fast paced laugh-a-minute ride through the lives of two men who grew up before the information super highway became a roundabout consisting of people"s dinners, cats and the odd dick pic.
Andrew Gilmore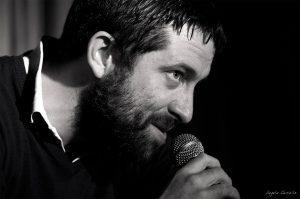 Andrew Gilmore is a Dublin based comedian and all-round lovable rogue.  A gutter-minded charmer, Andrew has audiences eating out of his hands wherever he goes. He has toured Ireland for the past year with two stars of the well-loved Father Ted, Patrick McDonnell (Eoin McLove)and Joe Rooney(Father Damo).  Andrew is no stranger to the Edinburgh Fringe Festival where he attended and collaborated with some of the finest comics from Ireland and the U.K over the last six years.
"A fantastically charming and disturbingly vivid storyteller" – The Irish Times
Aidan Shields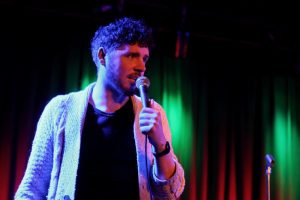 Dundalk-born, raised in Canada but living in Ardee. A comedy mongrel with boundary issues.  JuiceBox Comedy organiser, promoter and all-round self-promoting douche. Finalist in two national competitions in 2015 & 2016.
Headlined Comedy Caravan stage at Electric Picnic 2016
"lovably dark and whimsically twisted" – Entertainment.ie