An exciting new addition to Vantastival this year is a brand new late night area in the woods with DJs playing from 8pm to 5am – something to keep the late night revellers going till the very early hours!
Running 6 years this June and what a way to celebrate:
All night, all day parties, be it a warehouse, a tunnel, terrace, laneway or their own private, invite only space, Frawl & Jess refer to it as backwardS Hq. It's much more than just a party. No phones or cameras, just emphasis on quality music played solely on vinyl. Dancing and a good vibe guaranteed by an unbelievably loyal crew of all races and genders and sexuality. Over the years The backwardS parties have hosted some of the best selectors, dj's and live acts in the world. Specter, Prosumer, Scott Grooves, Juniper, Lerosa, Charles Webster, John Heckle, Bearweasel, Mr Mendel, Christopher Rau, Alton Miller, Leonid, Marcel Vogel, Jose Rico, Hakim Murphy, Ike Release, 60 miles, John Daly, Andy Smith & Autre, slowburn, Lee Holman and Niall Power have all brought their  bags of records and machines to the Treaty City and provided the vibes. They bring their residents with some fantastic guests who have all played at the backwardS party to this year's Vantastival.
onwardS upwardS backwardS
Contact backwardsparty@gmail.com for more info.
Appearing at BackwardS at Vantastival:
FISH GO DEEP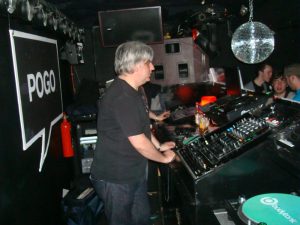 Fish Go Deep are an Irish production duo consisting of Greg Dowling and Shane Johnson from Cork. They have been releasing house records under this name since 1997 and in 2006 they reached number 1 on both the dance chart and indie chart with their track "The Cure & the Cause".
Both Greg & Shane played an integral part in the emergence of house music in Cork City between 1988 and 2001, and helped run the internationally renowned "Sweat" night at Sir Henrys, which attracted a host of talent, such as Kerri Chandler, Arnold Jarvis, Laurent Garnier, DJ Deep, Jerome Sydenham, Roger Sanchez, Glenn Underground, Boo Williams, Cajmere, Gemini, Derrick May, Kevin Yost, Migs, Rasoul and Fred Everything.
Along with fellow Cork Producer Mark O'Sullivan, they set up Ork recordings in 2005 with the help of the organising committee for Cork, European Capital of Culture 2005. The label is based in Cork, and Stockholm, Sweden and thus far has released singles such as ESL, Disco and Soul V.2, each of which have received critical acclaim from such producers as Jimpster (Free Range Records) and Charles Webster (Miso Records).
DOM BLOOD AND FIRE SOUND SYSTEM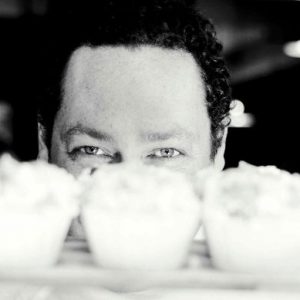 Blood and Fire Records introduced the world to quality Jamaican Reggae reissues. With Blood and Fire Dom started a touring road show with foundation performers such as Horace Andy, Dillinger, U Brown, Ranking Joe, Trinity, Dennis Alcapone, Joseph Cotton, Country Culture and Spikey Tee.
The sound system regular appeared at major international festivals and toured worldwide for 10 years, playing shows in Russia, USA, Canada, Japan, NZ, Australia and all of Europe.
As well as sound system work Dom held radio shows on various RSL's and a weekly show on KISS & XFM as well as guest slots on BBC Radio 1 John Peels Show, BBC London Miss P Show, BBC Lancashire On The Wire, Radio Nova Paris and countless other guest slots worldwide.
MC BROTHER CULTURE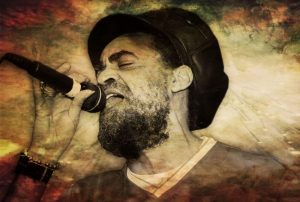 Brother Culture is an original Rasta MC who started his career in 1982 with Jah Revelation Muzik sound system. He has recorded with bands and producers including Mungos HiFi, Manasseh, The Prodigy, Zion Train, Ariwa and many more. Notable albums : Mungos HiFi meets Brother Culture (Dubhead 2001 ), Isis ( liquid sound design (2008), All A We ( Roots Garden 2015) … current release Heartical connection ( Paul Fox / brother culture). Brother Culture is currently signed to Evidence records ( Geneva ).
https://www.youtube.com/watch?v=nau_5E9MNgY&list=PLm2SZ4INd6f3AaRXMgE2zvyx4sEq1PX_K
FRAWL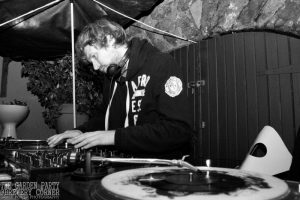 Born and bred in the Treaty City (Limerick, Ireland), Cian Frawley aka Frawl has been immersed in the Underground music scene for over 20 years. He describes himself as a Dj first, but there's far more to Frawl than 10hr+ sets. From an early age he has been running parties, pirate radio, producing records for the likes of Charles Webster and Synapsis records in Chicago and running his half of the Never Learnt Imprint, all the while working on a fully fledged label and live act as one half the production duo 60miles.  He accredits his unique and dynamic style to the influences of the 70's Dub reggae scene in Jamaica, the NYC disco days and of course the 1st and 2nd wave of producers and dj's from Chicago and Detroit.
Easy going in every other aspect but uncompromising when it comes to the set up. 2 technics turntables, a mixer and the longer the set time the better.
PAUL BYRNE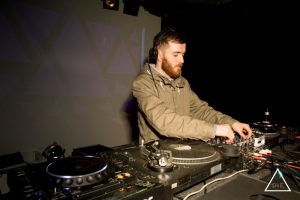 Paul Byrne has been collecting and selecting records for the past 4 years. He has been throwing parties while doing so. Paul operates under Lower Your Expectations with Jack Brolly and Hugh Heffernan. He also drags his records around Limerick from time to time to play in venues around the city as well as playing regularly at backwardS HQ.
MIX – https://soundcloud.com/komarecordings/komapodcast-009-paul-byrne
LYE – https://www.facebook.com/LYELK/?fref=ts
SWISS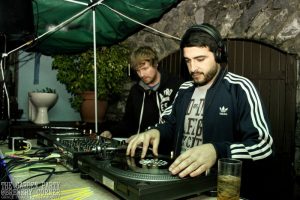 Swiss – from Kilkenny, well known for his diverse and dynamic sets ranging from funk, soul and disco to house and everything in between. Whether its a sunny afternoon or a dark club, Swiss is guaranteed to bring you on a journey into sound. Swiss has released tracks on King Street Sounds, Hype Muzik and Maison Rouge.
BRYAN DUNNE
Bryan has been collecting records of all genres for the last 2 decades and hosting various radio shows in Limerick. He has really honed his own galactic groove style as host of The Halfway House show every Sunday night on LCCR. A proud Backwards family member, seamlessly graduating from dancer to selector. Larry, Shep, Francois, Grace & Ron never leave the box! Get down early on Saturday evening for some downtown-new-yeuro-balearika !!!
Halfway House Show podcasts/archive can be heard on https://www.mixcloud.com/bryandunne54/
DAVE MOLONEY

Dave Moloney discovered music very young and his passion continues to grow, digging for old and new music regardless of genre. He describes his sound as "deep, hypnotic & groovy" and loves to bring a party vibe wherever he plays. He certainly does it time and time again at the BackwardS parties.
www.mixcloud.com/dave-moloney/uploads/
DID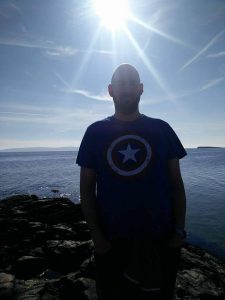 Jonathan "Did" O'Dea from limerick first began his love affair with music after getting involved in a pirate radio station back in 1996, in the years that followed he began to frequent the legendary Sir Henry's where he developed his love for all things deep. One third of Limericks WTF crew and a regular at the infamous backwards parties, Did has played along side the likes of Specter, Lerosa, Bearweasel and John Daly to name a few.
Not How When!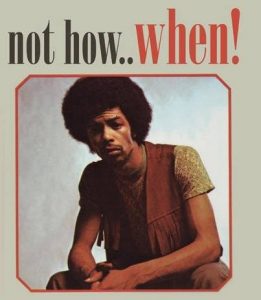 Not How When! Is in its ninth year in Cork city. Sonny Emerald, Flukey Flukes and Jean-Luc Razza select the records and play everything from house, boogie, disco to jazzfunk, african and tropical sounds. The monthly party in Gulpd cafe has gone from strength to strength with international guests being brought over from time to time. Guests to date include Phil Mison, Andi Hanley and Tako Reyenga.