Cully & Sully Campervan Cook-off
We are delight to welcome back our old friends Cully & Sully for the 10th anniversary festival!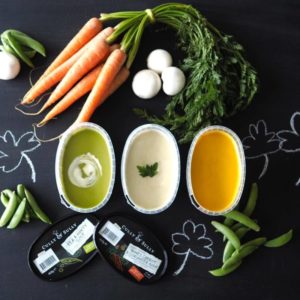 The Cully & Sully Campervan Cook-off will take place by the Midfield Craic Centre in the main festival arena at 3pm on Sunday. All contestants will be given the same ingredients and will have to make a two course meal using just the facilities in their campervans!
Cully & Sully are the beloved makers of delicious and nutritious Irish soups, pies, hot-pots and puddings that everybody knows. They play a big part in the Irish Food Industry and you can find them everywhere, even at Vantastival. They'll even be doing some free tastings before the Cook-off on Sunday!
Check their website to learn more about them and discover all their products. And there's still time to register for the Campervan Cook-off, just email vantastival@gmail.com!