JuiceBox comedy will take place in the Firestone Music Station at 10pm each night. Some fantastic talent will perform.
Friday 3rd June
Danny Ryan
Alan Hurley
Lisa Casey
Aidan Shields
Saturday 4th June
Trevor Browne
Tomie James
Kevin O'Sullivan
Gary Lynch
Aidan Shields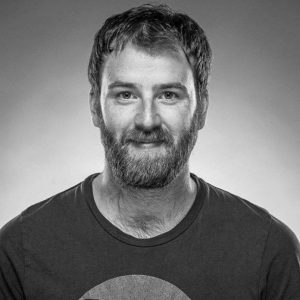 Danny Ryan is a one of the rising stars of Irish comedy. Hailing from Limerick, he is a regular in top comedy clubs around the country such as The Comedy Crunch and City Limits. Danny beat out competition from over 60 comics to win this year's Show Me The Funny competition and he will be appearing at this year's Electric Picnic.
"A natural on stage"– Galway independent
"One of the best young comedians around" – Fusion Magazine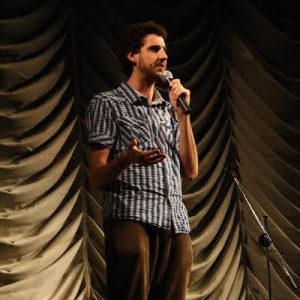 Cork comedian Alan Hurley has performed to international audiences in Ireland, Australia and New Zealand. While living in New Zealand he played at the NZ International Comedy Festival, won the NZ Comedy Guild Award for Best Newcomer and appeared on TV3 NZ's comedy gala "AotearoHA! – Next Big Things". Recently returned to Ireland, he's made appearances on the RTE 2 New Comedy Awards, at the Vodafone Comedy Festival, and the finals of various comedy competitions.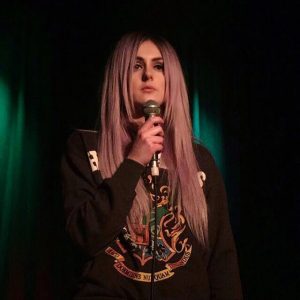 Lisa Casey is one of the most unique and fastest rising new comedians on the scene. She has supported David McSavage in his Irish tour of "McSavage Dreams of Murder." Winner of the HardyHar comedy competition 2015. Budweiser dream job finalist 2015.
"Mischievous" -Tommy Tiernan
"With clever punch lines, silly impressions and musical whimsy all to her name, Lisa has what it takes to make you laugh. A worthy champion of our stage!" -Hardy Har Comedy Club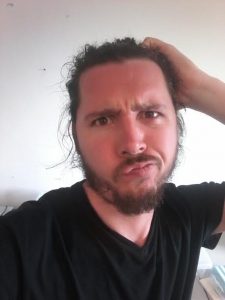 Aidan Shields has been paving his way up the comedy circuit in recent years. Headlining in some of the countries finest venues. Aidan is a regular at the Edinburgh Fringe Festival and has supported Preston Lacy from MTV's Jackass in Las Vegas.
Along with being a finalist in Show Me the Funny (2015, 2016) and Forbidden Fruit Talent Search (2015, 2016) he also the sole organiser and promoter of JuiceBox Comedy venues in Dundalk and Mullingar.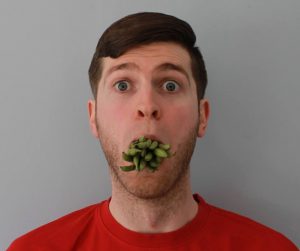 Tomie James has dyslexia and is a former winner of the Galway Comedy Festival Smackdown. A regular in all the top clubs in the country like The Laughter Lounge, The International Comedy Club and City Limits. He also has played most of the festivals in Ireland including Electric Picnic and Body and Soul. His show at the Edinburgh fringe was a great success. You might have seen him on TV3 or on YouTube with Facts. Tomie also performed at Vicar Street for the 25th anniversary of the Comedy Cellar. Sharing the stage that night with Eddie Izzard, Tommy Tiernan and Dara O'Briain. And recently supported Eleanor Tiernan on her Irish tour.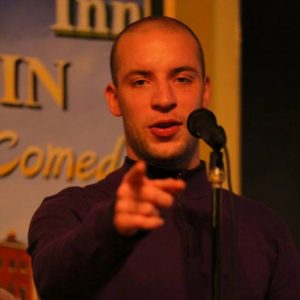 Kevin O'Sullivan
is
Resident MC at The international Comedy Club in Dublin and no stranger to the bigger festivals including the Vodafone Comedy Festival. Kevin is a self-confessed stoner whose only other motive is to perform stand-up. Something he does ridiculously well.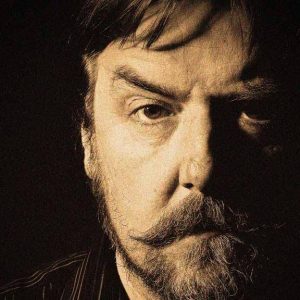 Ireland's
Leading Mid-Life Crisis Comedian, Gary Lynch is a father of 6 and a Grandfather of 4, but remains possibly the most desirable man in Ireland. Gary has been by turns delighting and outraging audiences all over Ireland, UK and Scandinavia. Five Years of sold-out shows in Edinburgh Fringe.  
"Fantastic – Weaves Every Comic Thread" – Broadway Baby.  
"Creates a very weird atmosphere in the room, but the braver folks in the audience loved it." – ThreeWeeks Edinburgh.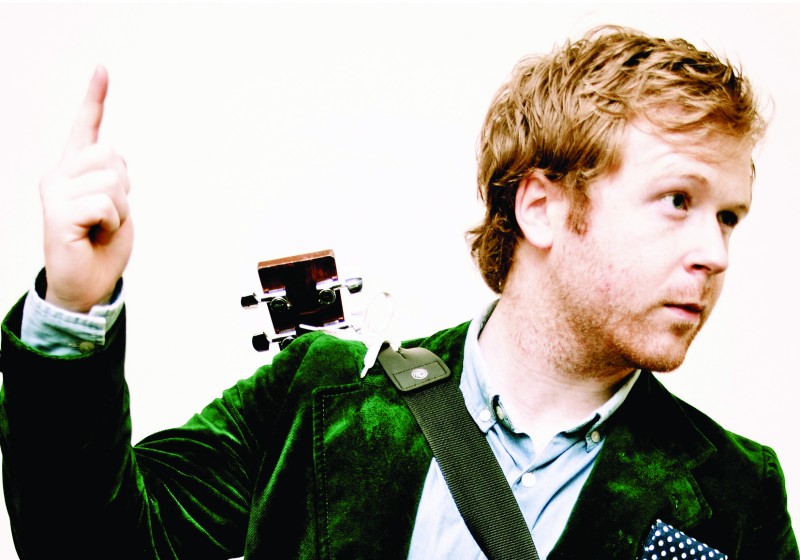 Whip-smart and delightfully offensive, Trevor Browne's one liner merchant-cum-schlocky singer-songwriter character is a joy to watch in full flight. Imagine a poor man's vegas act with a velvet jacket and some Beatles chords and you're halfway there.
"Browne is fantastic.. perfect" ★★★★★-Three Weeks
"There were tears coming from this reviewers face"★★★★-The Skinny
"One of the funniest comics I've ever seen" ★★★★-Fringe Guru