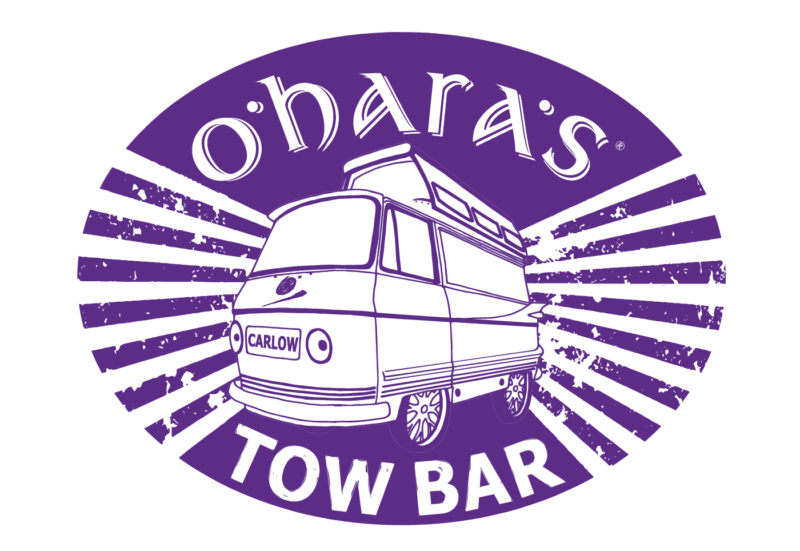 The Tow Bar returns to Vantastival this year with a new sponsor and a new venue, but the same welcoming bar staff!
We are delighted to have O'Hara's on board with us to offer Vantastival attendees a selection of beers from their delicious craft range, along with Falling Apple Cider for those cider drinkers amongst you. Helping us to keep Vantastival as green as possible, O'Hara's will serve all drinks from the bar in your choice of reusable hard plastic Ecocups, or their very cool steel Enviro cups. No single use plastic cups will be used in the bar.
In addition to serving delicious cold drinks throughout the weekend, O'Hara's Tow Bar will be an atmospheric venue with a stage scheduled with a variety of entertainment over the weekend.
O'HARA'S TOW BAR STAGE LINE UP 2020
upcoming announcement!
Carlow Brewing Company, also known as O'Hara's Brewery, is an independent, family-owned business established in 1996. Located in the heart of Ireland's traditional malt and hop-growing "Barrow Valley" region which has strong historical linkages to the Irish brewing industry, they've been at the forefront of the new wave of Irish craft brewing for almost 17 years.
They craft brew traditional Irish beers and their own interpretation of international beer styles, including their stouts and ales, wheat beers and lagers, all carrying the brewery founders family name, O'Hara's.
O'HARA'S TOW BAR WILL BE SERVING THE FOLLOWING DRINKS :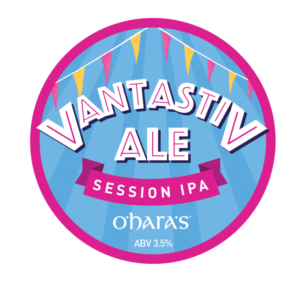 VANTASTIVALE ( Session IPA )
Brewed especially for the discerning patrons of Vantastival, Vantastivale will be available on draft and also in beautifully designed cans!
• The traditionals
– Irish Stout
– Irish Pale Ale
– Irish Lager
– Falling Apple Cider