2011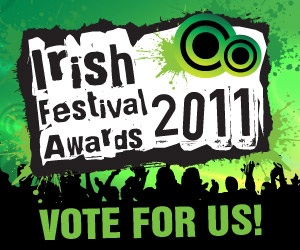 Vantastival 2011 has been nominated for the Irish Festival Awards in six categories:
– Best Small Festival
– Best Lineup
– Family Festival
– Social Responsibility
– Best Service
– Best Toilets
By voting for us you"ll be entered into a draw to win tickets casino online to a host of Irish Festivals. Help us to build on the success of our "Best Toilets" award in 2010 by voting now at www.irishfestivalawards.ie . As a small independent festival these awards can give us a huge boost so get voting and spread the word!
This year's scrapheap challenge will again involve the makeover of an old van in the week coming up to the festival. It will be fitted out as a campervan on site over the weekend by a team of conversion enthusiasts led by carpenter Ian Hurley. There will be short daily workshops on the various aspects of conversion, from interior fit out and electrics to water management. Parts and interiors will be pilfered from scrap caravans. Throughout the weekend festival-goers can buy raffle tickets, and on Sunday night the van will be raffled off to a lucky winner!
If you are interested in in donating a van or old caravan to the cause, please email benny@vantastival.com.
We have many volunteering opportunities at Vantastival. Volunteering is a great way to be
involved in the festival, meet new people and get some experience in the field – literally!!!
Volunteers receive a free ticket for the weekend so if you fancy coming along and helping
out email info@vantastival.com for a volunteer application.