The Glasshouse Stage will run from 4pm – 8pm each day at Vantastival and will showcase some exceptionally talented singer-songwriters with pared back performances in an intimate acoustic setting.
Saturday 3rd June
KEITH PLUNKETT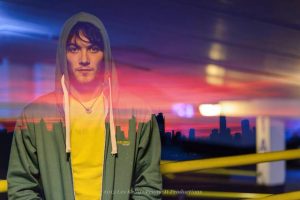 Keith Plunkett is a 21 year old solo singer/songwriter based in Dundalk, Louth. Keith recorded his first demo 'Long Way Down' in 2014 which led him to signing with independent record label Downda Road Productions. Over the last year Keith has released his Debut EP'Different Things' which garnered a lot of attention and airplay and reached #23 in the iTunes Charts, he has been gigging extensively around the country supporting acts such as Declan O'Rourke, Paddy Casey, I Draw Slow, Hermitage Green and Hogan, and featuring on the festival scene playing on stages at Battle for the Lake Achill, The secret Village Festival, The Hardly Strictly Acoustic Festival and more.
Keith's unique acoustic pop-folk sound has matured greatly over the past couple of years and his new material is truly brilliant. His soulful lyrics, masterful storytelling and gorgeously weaving riffs and melodies make him a superb recording artist & his rousing, emotive live performances make Keith Plunkett an artist that you want to see again and again. His newest release '100 Cracks' is getting nationwide radio play and with his gig schedule quickly filling up for the year, exciting things are expected from this young singer/songwriter.
Stage time: 19.20
GRAINNE HUNT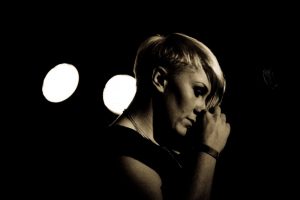 Portuguese speaker, knitter, super-nanny, horse rider, makeup artist, skier, traveler, office worker – there are many strings to Gráinne Hunt's bow but by far the strongest and most melodic is that of her music. Originally from Carrickmacross Co. Monaghan, Gráinne is a Dublin based singer songwriter, currently touring in support of her first release – Firing Pin – which came out in October 2015.
Better known perhaps for sharing the stage with, and lending her beautiful vocals to, Mark Geary, Nicole Maguire and Glen Hansard, she is regularly compared to Natalie Merchant, Tracy Chapman and Dolores O'Riordan, amongst others.
'Love mini album 'Firing Pin'… Mark it down as one to nab… 'her debut release is hewn out of a subtle special talent' Tony Clayton Lea, Irish Times
'The Words of it all'….breathtakingly beautiful' Dan Hegarty, 2FM
Stage time: 18.30
FINNIAN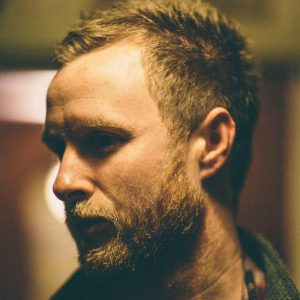 Finnian, based in Dundalk Co. Louth, has become one of Ireland's fastest rising musical talents. After dedicating the last 5 years solely to his music, he has secured slots at the Electric Picnic and Kinsale Arts Festival, and supported platinum selling folk band The High Kings on a sell-out tour across Ireland.
Finnian has played to thousands of fans alongside renowned musicians including Gareth Dunlop, Gráinne Duffy and the MTV award-winning Gemma Hayes. His debut EP 'Victims of Culture' proved him to be a polished singer-songwriter with a voice that engages and resonates every bit as much as the meaning behind his lyrics.
Stage time: 17.40
COMPANY OF TREES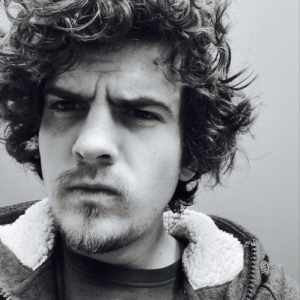 Rob McKeown, a.k.a. Company of Trees, is an alt folk singer-songwriter hailing from West Cork. His songs weave intimate stories of love, loss and adventure.
Stage time: 16.35
Sunday 4th June
THE STONECOLD HOBO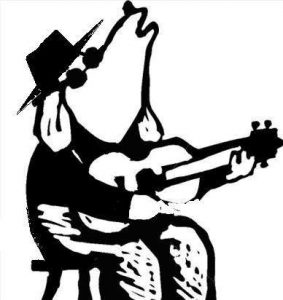 The Stonecold Hobo (Martin Cummins) is a slide blues player from Drogheda, Co Louth. He plays a unique 'Newbridge cutlery box' guitar which he designed and built based on the 'cigar box' guitars currently undergoing a revival in the US. Described as a 'slide guitar wizard',* his sound is reminiscent of delta blues players from early 20th Century.
He has toured the country as a solo artist and sometimes with his band The Stonecold Hobos, and is a firm favourite on the blues festival circuit here and in Northern Ireland. He is currently producing a solo album of original material, demos of which are keenly anticipated and aired on Radio Nova's Off the Record With Pat James. (http://www.nova.ie/programme-schedule/pat-james/ )
His live show features original material and re-interpretations of blues songs from a forgotten age.
Stage time: 19.25
NIALL THOMAS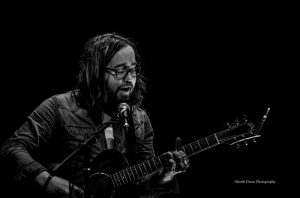 Niall Thomas released his debut album "Breathe Easy" in April 2013. Hot Press compared his songwriting to such luminaries as Crosby, Stills and Nash and Bob Dylan with others likening his work to that of the late great John Martyn.
The album was playlisted on RTE Radio 1 and received extensive airplay on BBC Radio including a live performance on BBC Radio Ulster. Niall is currently putting the finishing touches to his new record which will be released in 2017.
Stage time: 18.35
STEO SKITZ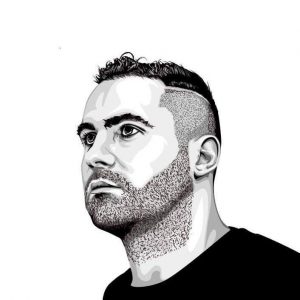 Steo Skitz is a rapper from Ardee, Co. Louth. His 2016 album, The War Within, was produced by renowned hip hop producer, Gerryboy. Steo directed the music video for the first single from the album, titled 'Read Between the Lines pt. 2' himself. The single received over 8,000 hits in just four days.
Stage time: 17.45
PAULY FAGAN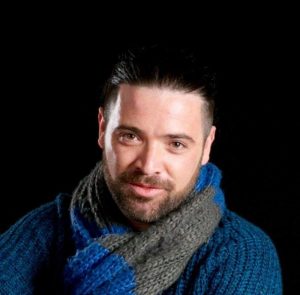 Pauly Fagan is a singer-songwriter born and raised in Navan, Co. Meath.  He is proud to still live in Navan and is a well known performer there.
Pauly released his first album "DEEPER" in 2016. His song "Hold Me Down" was used to build awareness for Women's Aid Ireland. His unique booming voice has entertained audiences wherever he goes. His writing ability surprises many as he writes song after song often inspired by love; won, lost and observed.
Pauly is also the host of the "O" Sessions which promote Irish musicians and their original music at Boyles in Slane.
Stage time: 16.55