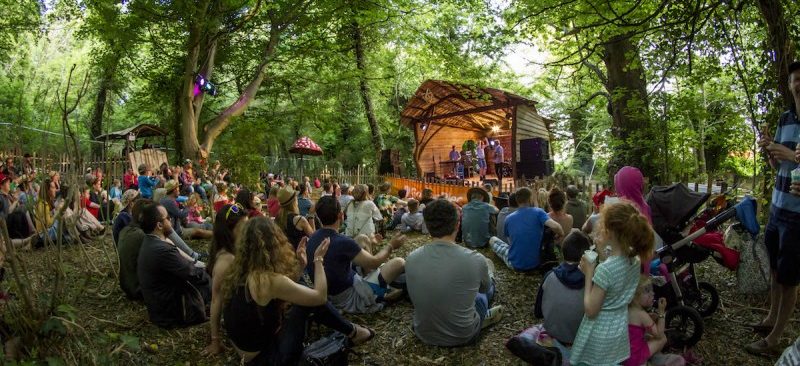 The Woodland Stage, custom built by our crew from Beaulieu timber and nestled into the beautiful Beaulieu woodland, has an atmosphere like no other.
Over the weekend you can expect to find the following acts playing here:
Saturday 3rd June
ANDY SMITH   –   CAT DOWLING   –   WOLFF   –   BLAMING HANNAH
GRAHAM SWEENEY   –   HVMMINGBYRD   –   JOHN STAMMERS
DAHLIA   –   SONNETS & SISTERS  –  AMOON
Sunday 4th June
DOM BLOOD AND FIRE SOUND SYSTEM FEAT. MC BROTHER CULTURE
ORCHID COLLECTIVE   –   MINDRIOT   –   MARK GEARY
5TH ELEMENT & DOUBLESCREEN   –   FRANKENSTEIN BOLTS   –   LOWLI
MORE THAN MACHINES   –   CRANKY FACE   –   THE LOST GECKO
_____________________________
Find out more about all the acts and find links to their music on our Line Up page.
The Woodland Stage will also featuring Reggae Breakfast with Dom Blood & Fire Sound System and MC Brother Culture on Sunday from 11am!