Additions to line up and extra tickets released!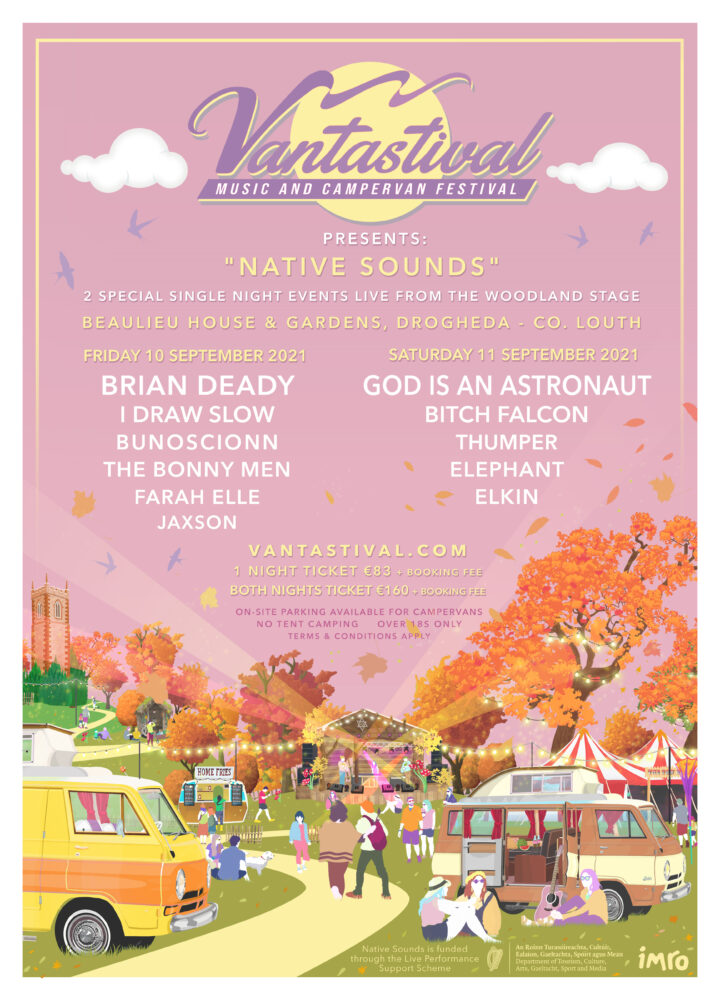 We are delighted to be able to release more tickets for our Native Sounds events next weekend! 
Due to new government guidelines coming into effect on 6th September, we have been able to release extra tickets for next week so get yours now! We are also thrilled to announce the addition of I Draw Slow and Jaxson to the Friday line up, while we'll also be showing the All Ireland Football Final on Saturday. Less than a week to go now and we are so excited to be back doing what we love with the people we love!!