The DoneDeal Stage in Vanhalla!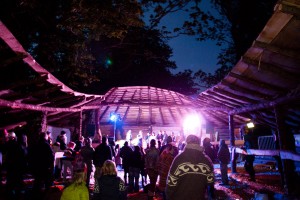 We are delighted to announce that DoneDeal will once again sponsor our VanHalla stage in 2013, a replica Viking long hall in the wooded area adjacent to the Vantastival main arena.  There will be live music running on this stage each day until 1am, with a truly excellent line up, and once the live music stops Vanhalla will become a late night den of fun and mayhem with DJs playing into the wee hours.

The

DoneDeal Stage

Line Up
Friday 3rd May
The Trampz  –  Torann  –  Wicker Bones  –  Third Smoke
Abandcalledboy  –  The Statics
Saturday 4th May
In Their Thousands  –  We Town Criers  –  Mojo Gogo  –  Familiar Creatures
Empire Saints  –  The Eskies  –  Tongue Bundle  –  Choice
My Tribe Your Tribe  –  Race the Flux
Sunday 6th May
The Blue Choir  –  Swords  –  Kodakid  –  Cat Dowling  –  Raw Dawgs
Indica  –  Super Turbo Ninja Club  –  The Dead Heavys
The Radioactive Grandma  –  Leaving Las Vegas  –  Gypsi Swing
And don't forget, if you haven't got your camper van yet go to DoneDeal.ie!