Christmas with Lisa Hannigan at Beaulieu House and Gardens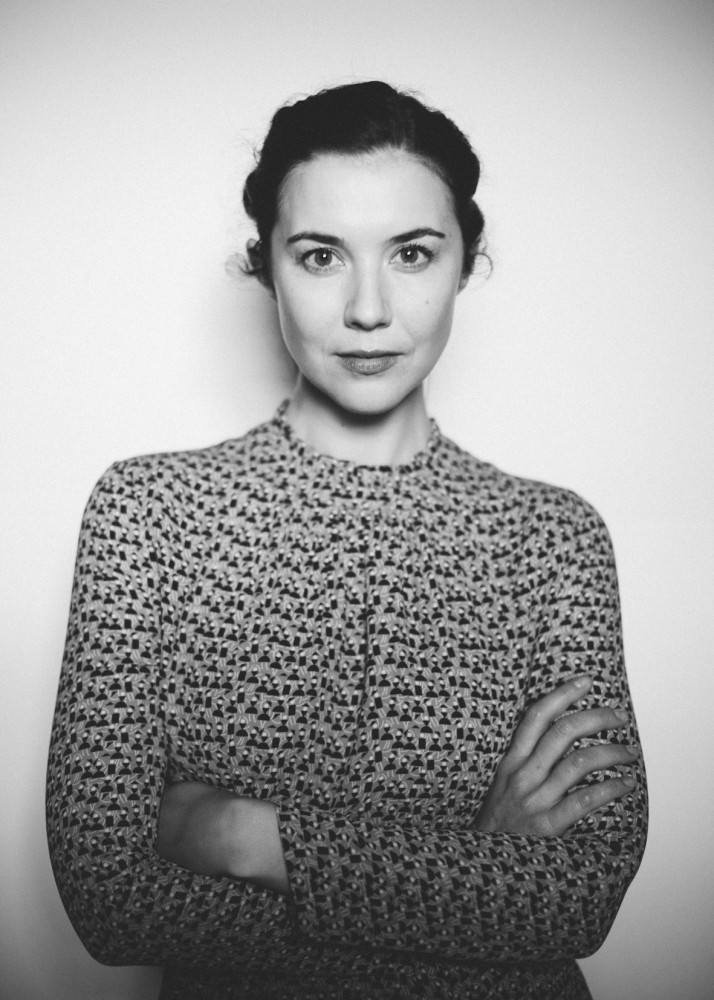 Lisa Hannigan has announced details of her upcoming Irish tour in support of her number 1 selling album 'At Swim' and we are delighted to announce that she will headline a special festive concert at Beaulieu House and Gardens on Saturday 17th December. Tickets will include a mulled wine and artisan food reception in Beaulieu House's Grand Hall, performance in a heated marquee on the lawn, and in true Vantastival style, a bonfire in the woods to keep the chills at bay! 
Support from Brooklyn-based indie folk artist Niall Connolly and acclaimed Dundalk multi-instrumentalist Elephant. Tickets €35 are on sale now from our tickets page. 
Campervans are welcome to park overnight free of charge. A shuttle bus will run to and from Drogheda, details to be confirmed closer the time. Parking your car on site at Beaulieu will incur a small fee of €3.
'At Swim', Lisa's third -and arguably most bewitching- album, has received universal critical acclaim since its release last month. Produced by Aaron Dessner, the record follows the double-platinum, Mercury and Choice Music Prize -nominated debut "Sea Sew", and 2011's "Passenger" which charted #1 and earned Lisa a second Choice Music Prize nomination.
After playing in support of 'Passenger' for nearly two years, Lisa Hannigan struggled at first to write new material for 'At Swim'. A new relationship meant that she was dividing her time between Dublin and London: adrift and lost, she threw herself into distraction instead. There was an acting debut as a mermaid in the Oscar-nominated animation 'Song of the Sea', soundtrack work on 'Fargo' and the Oscar-winning score for 'Gravity', all the while founding and co-hosting the acclaimed 'Soundings' podcast (which saw Lisa turn interviewer, and speak to guests such as Harry Shearer, Sharon Horgan and David Arnold).
The breakthrough came when Hannigan got an email out of the blue from Aaron Dessner, guitarist with The National and producer for the likes of Sharon Van Etten and Local Natives. Taking up Dessner's suggestion to work together and rediscovering the collaborative spirit she'd missed in Dublin enabled Lisa to see her time in London in a different light. So while 'At Swim' is in part about homesickness and isolation, it's also – profoundly and very movingly – about love.
Album of the Week Irish Times
Album of the Week Sunday Times
"Easily Lisa's greatest work to date" 9/10 Hot Press
8/10 UNCUT
★★★★ MOJO
★★★★ The Observer
★★★★ Daily Telegraph
★★★★ The Independent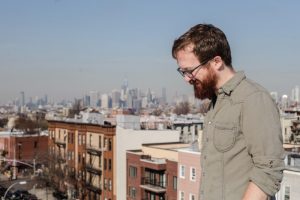 Cork-born, Brooklyn-based singer-songwriter Niall Connolly brings the urgency to folk and the finely-crafted story to indie rock. Born in 1977, alongside the birth of punk, his work bears evidence of the roots and influences that made him a songwriter: early years listening to Nirvana on the Walkman, Leonard Cohen on his sister's stereo, and the steady stream of bands and songwriters emerging from the 1990's Cork music scene. He blends a riveting sound with layered, literate lyrics that generously reward the listener.
"Niall Connolly rocks. His brand of Storm The Castle music blows me away every time." Ken Rockwood, Rockwood Music Hall, NYC
"Disarming and beautifully crafted folk-pop. Connolly is a witty storyteller and a not-to-be-missed songsmith." Chicago Tribune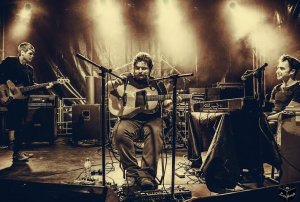 Elephant, the musical vehicle of Dundalk based multi-instrumentalist Shane Clarke has, of late, taken a turn from the quiet looping soloist into a full band foray. Showcasing a dynamic retelling of the debut album that can get a little to a lot louder than what Elephant listeners might be used to while still retaining the nuance and intimacy of the solo set. Songs wander from an instantaneous summery folk pop reminiscent of Badly Drawn Boy and Elliot Smith, to more mature meandering pieces with a deliberate deconstructed nature, akin to say… Broken Social Scene, Justin Vernon or Joanna Newsom. Elephant has rightly garnered much praise on the live front with his earnest vocal delivery and unique lyrical style capturing audiences and securing him performances with Martha Wainwright, BC Camplight and slots at most of the country's top festivals including Electric Picnic and Body & Soul and two trips to Dingles Other Voices music trail. On the back of his critically lauded debut album "HyperGiant", Shane is already working on the follow-up.
"Irish Times Release of the Week"  Nialler9
"As natural and honest an album as we're likely to hear this year…Elephant's debut is something very special indeed." 9/10 – The Last Mixed Tape 
Christmas at Beaulieu is kindly sponsored by Firestone

LINKS
LISA
Website: www.lisahannigan.ie
Twitter: @lisahannigan
Instagram @lisahannigan
Facebook: www.facebook.com/lisahannigan
Watch "Ora" https://www.youtube.com/watch?v=iK0iTE-kwpc
Watch "Fall" http://www.youtube.com/watch?v=bYubEn15eH4
NIALL
Website: www.niallconnolly.com
Twitter: @mrniallconnolly
Facebook: www.facebook.com/niallconnollymusic
ELEPHANT
Website: weareelephants.com
Twitter: @weareelephants_
Facebook: www.facebook.com/weareelephants