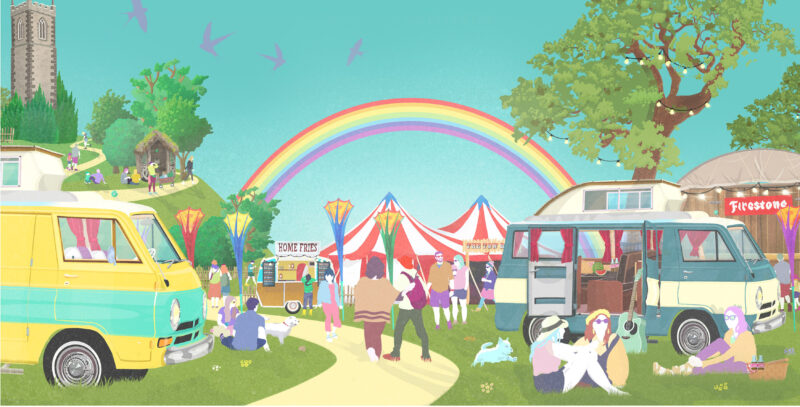 Covid 19 Festival Update, June 2020
It has been a strange and worrying few months and it's great to see some of the Covid19 lockdown restrictions being lifted. Everyone is eager to get out and start doing all the things we love to do over the summer. On 1st May the Government published a 5 step roadmap for the reopening of society, which shut down any hope of large gatherings before 10th August. The majority of summer festivals had already been cancelled prior to this. The Roadmap has now been accelerated due to the success of the lockdown restrictions in controlling spread of the virus, and many people are seeing this as a green light for Vantastival and other events. Unfortunately however, we are far from having the all clear for a September event just yet. There are still no guidelines around the numbers that will be permitted to gather once the final phase of the Roadmap is reached, nor do we know any details about the social distancing requirements for outdoor gatherings. For an event as intimate as Vantastival, and particularly one which has such a large number of children on site, such requirements may not be viable and we need to be realistic about this.
At Vantastival HQ we are working away on production for Vantastival 2020, but in the knowledge that there is a strong possibility that we will have to cancel this year's event. We are in consultation with various authorities and event industry groups, and hope to have a more definite plan by the end of June. We would ask people to be patient and refrain from purchasing tickets for another few weeks. In the event of cancellation, all ticket buyers will be offered a full refund.
Stay safe everyone, we will be back with more information as soon as possible x