Firestone Battle of the Bands 2018!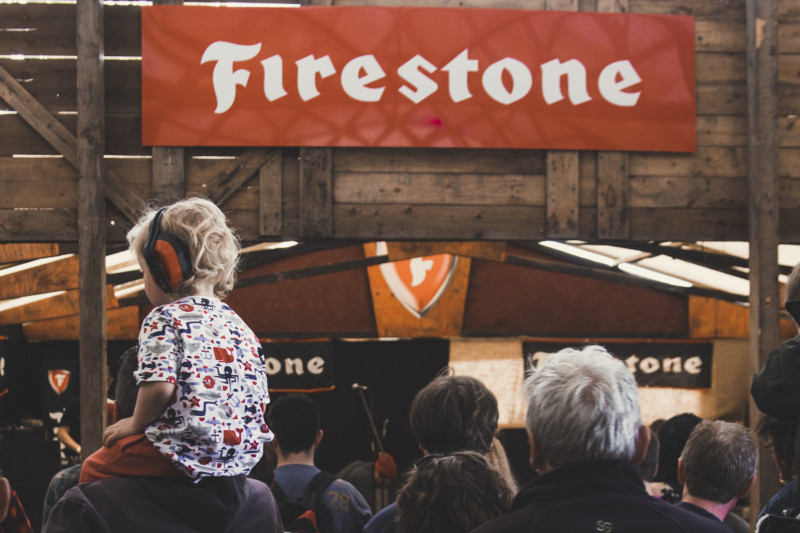 Firestone has selected 12 acts from this year's line up to take part in its Battle of the Bands competition
We are delighted to welcome Firestone Live to Vantastival again this year, with another opportunity for unsigned bands to win a coveted prize worth over €4,000 in the Firestone Battle of the Bands competition! 12 up-and-coming Irish acts from our 2018 line up have been chosen by Firestone to take part. Voting will run online until 8th April, with the public vote reducing the initial 12 acts to five, who will then participate in a live final at Odd Mollies venue in Drogheda on April 26th.
In the running for this year's Firestone prize:
CHINESE NEWSPAPER
CROJAYN
EMMA LANGFORD
EXILES
JAXSON
JEJUNE
MODERNLOVE.
MY FELLOW SPONGES
OSKI BRAVO 
SONNETS & SISTERS
SPEKULATIV FIKTION
WALDORF & CANNON
The winning band, which will be chosen by a panel of music industry professionals, will receive a significant prize package including a 2 track recording session at Dublin's Herbert Place Studios and €1,800 worth of music equipment from the well known Musicmaker store in Dublin. They will also be featured as the headline act on the Firestone Music Station stage at Vantastival 2018 and as a Main Stage act at Vantastival's 10 year anniversary in 2019. All 12 bands taking part in the competition will feature on the Firestone Stage at this year's festival.
Check out full details of the competition and vote for your favourite act now at battleofthebands.firestonetyre.ie.