Firestone Music Tour comes to Vantastival!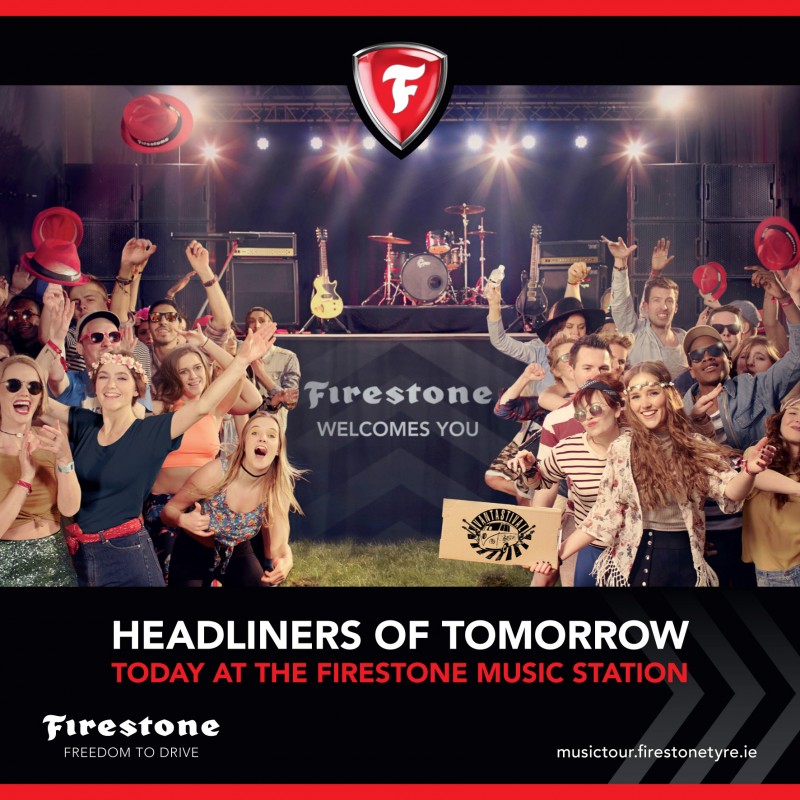 We are thrilled to announce that Vantastival 2016 will become the first Irish festival to take part in the hugely successful Firestone Music Tour. The tyre giant will sponsor the Firestone Music Station, an unplugged venue with the aesthetic of a 1930s Route 66 gas station!
The Firestone Music Station will hold an acoustic stage featuring unplugged performances from some of the festival's main line up, including Saint Sister, Jinx Lennon, Saramai, The Bonnevilles, Swords, Elm and Elephant, while a host of local acts from Drogheda and its surroundings will also be given the opportunity to perform. Open mic sessions and comedy sets will also feature in the Firestone area, which will be decked out with quirky custom-made tyre furniture in keeping with Vantastival's much loved aesthetic.
The Firestone Music Tour featured at major music festivals in Spain, Germany, France, Poland, Italy and the UK last year as part of Firestone's long-term efforts to reach a vibrant, youthful audience through music. Firestone will create a totally cool music experience at Vantastival in a sponsorship concept unique within the tyre industry.
The Firestone Music Station line up will be revealed soon!
#FirestoneMusicTour