Nix Moon win Firestone Battle of the Bands!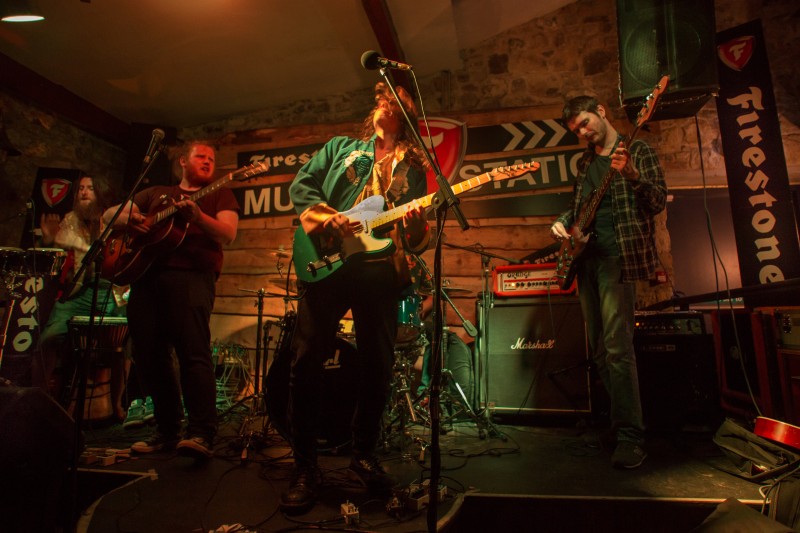 Nix Moon have taken the top prize in our Firestone Battle of the Bands competition! The Dundalk five-piece beat four other acts in Odd Mollies with a rousing set, which has earned them the headline slot on the Firestone Music Station stage at Vantastival as well as an €1,800 voucher for Musicmaker and three days residential recording time at the renowned Grouse Lodge Studios in Co. Westmeath.
Nix Moon are a progressive folk act that dabble with multiple genres, combining complex rhythms, a range of harmonies and genuine lyrics, and draw their influence from rock, jazz, folk and indigenous music.  They have featured at Irish festivals including Electric Picnic, Knockanstockan and Vantastival over the last three years, while regularly selling out their local venue – IMRO's 2016 best venue in Leinster, the Spirit Store. Their debut ep, 'Soul Traffic', was released last summer and the band won 'best performers' at the Busker Fleadh in Dublin in September. You can catch them at Vantastival on Sunday 4th June headlining the Firestone stage at 11.15pm!
2017 is the second year of the European Firestone Music Tour's association with Vantastival, which will take place at Beaulieu House and Gardens on the 3rd and 4th June. The five finalists that took to the stage in Odd Mollies were shortlisted by public vote from 12 involved in the initial online phase of the competition. The judging panel for the live final comprised journalist Tony Clayton-Lea, Today FM Head of Sound Gavin Blake, Colm Conyngham from Bridgestone Ireland and Vantastival Director Benny Taaffe, while the audience in Odd Mollies was also given the opportunity to vote for their favourite, with audience vote counting for 15% of the final score. The results on the night were very close, so we're delighted that the other finalists – GRAND, Makings, Accidents in the Workplace and Lowlight Gathering – will all play on the Firestone stage over the Vantastival weekend!