The GoldenPlec Grotto at Vantastival!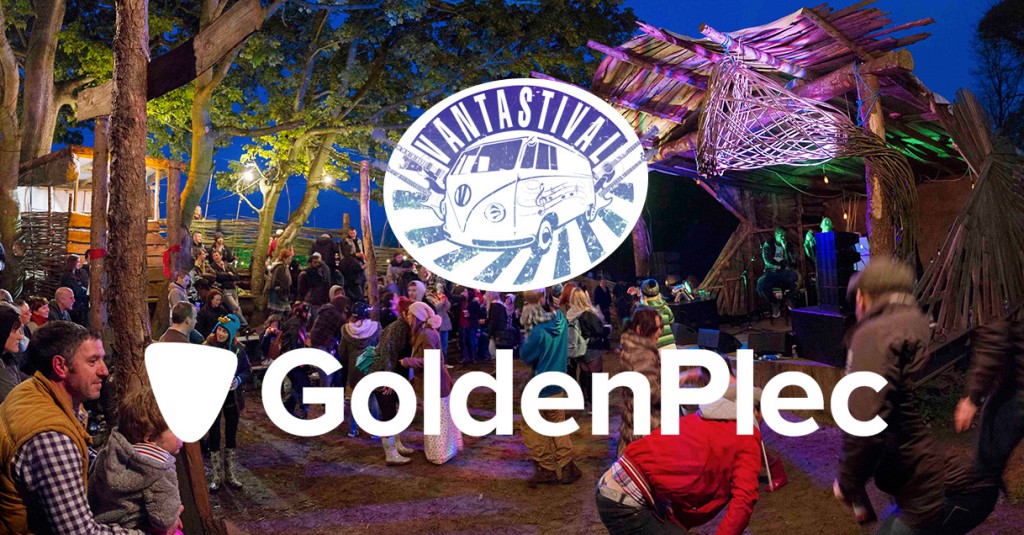 We are delighted to announce that GoldenPlec will return to Vantastival this year with The GoldenPlec Grotto!
Built using materials found on the festival site, The Grotto forms a stunning natural amphitheatre set into the spectacular Bellurgan parklands. The stage will host nearly 30 acts over the weekend, with RSAG, Cry Monster Cry and The Blood Red Mountain Band among those who will perform. This collaboration between GoldenPlec and Vantastival is a positive progression of our partnership, following the success of last year's GoldenPlec unplugged stage in the bar. We are both passionate about the promotion of Irish music, so it's a natural association that we hope will blossom into the future!
Other acts due to play at The GoldenPlec Grotto include CPNHGN, Elevation Falls, Grouse, The HardChargers, Resin, We Raise Bears, Bunoscionn, RudyTrixX, Cult Called Man, We Were Giants, The Brown Notes, This Other Kingdom, The Twisted Sisters, Dawn Chorus, Beached Whales, Travis Oaks, The Crayon Set, Escobar, Tiny Vinyls, The Cacks, The High Life, Featuring X and Red Temple.
Check out this video of the GoldenPlec lads heading to last year's Vantastival!