Firestone Battle of the Bands Competition!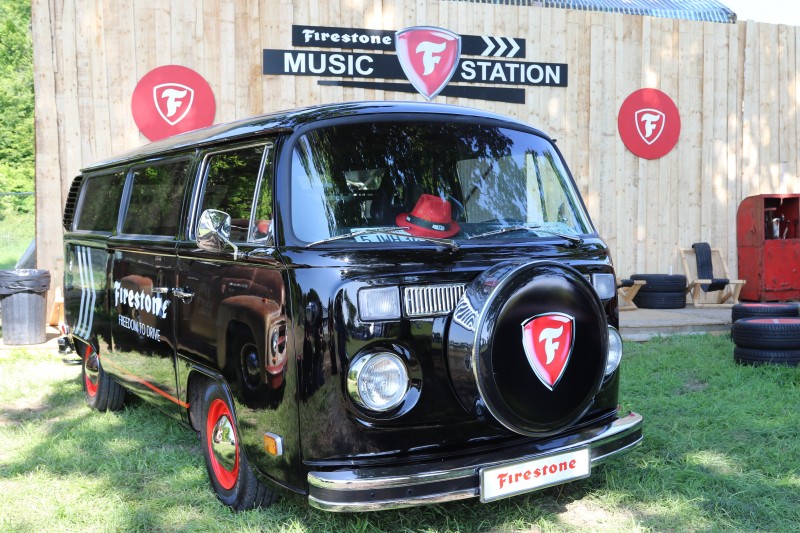 The Firestone Music Tour returns to Vantastival with an exciting Battle of the Bands
We are thrilled to announce the return of the European Firestone Music Tour to Vantastival this year, with an opportunity for unsigned bands to win a coveted prize worth up to €4,000 in a new 'Battle of the Bands' competition.  12 up-and-coming Irish acts from within Co. Louth and its bordering county of Monaghan have been shortlisted from hundreds of applicants to take part. An online public vote over the next two weeks will reduce the initial 12 acts to five, who will then participate in a live final at Odd Mollies in Drogheda on May 11th.
The winning band, which will be chosen by an expert judging panel comprising journalist Tony Clayton-Lea and award-winning Today FM sound engineer Gavin Blake, as well as Vantastival and Firestone representatives, will receive a significant prize package including three days of recording at well-known Grouse Lodge Recording Studios in Co. Westmeath – with band accommodation included – and an €1,800 voucher for well known Dublin music store, Musicmaker. They will also be featured as the headline act on the Firestone Music Station stage at Vantastival 2017 and as a Main Stage act at Vantastival in 2018. All 12 bands taking part in the competition will feature on the Firestone Stage at this year's festival.
Shortlisted Acts:
Accidents in the Workplace
Fuzz Gigolo
Grand
Just Mustard
Lowlight Gathering
Makings
Nix Moon
Pine The Pilcrow
Sun.Set.Ships
The Future West
The Periods
Twin Villains
Check out the Firestone Music Tour at http://musictour.firestonetyre.ie/ ­­­­­.­