The Original Rudeboys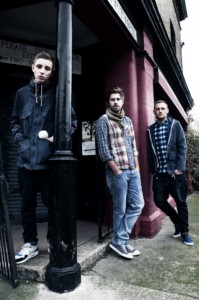 Formed in Dublin in March 2011, The Original Rudeboys posted their first video for 'Stars In My Eyes' on YouTube. That video has now been watched over 330,000 times and the total number of views for the 6 promo clips on their YouTube channel has just gone past 1 million and is rising daily. Their debut single 'Stars in My Eyes' charted at # 18 in the national charts and # 3 on iTunes.
Their new single 'Travelling Man' was co-written with and produced by Jake Gosling, who also produced Ed Sheeran's million selling debut album. Jake also produced The Original Rudeboys forthcoming debut album. They have supported 50 Cent, The Game, Damien Dempsey, Sinead O'Connor, Eminem and UB40 in recent months.